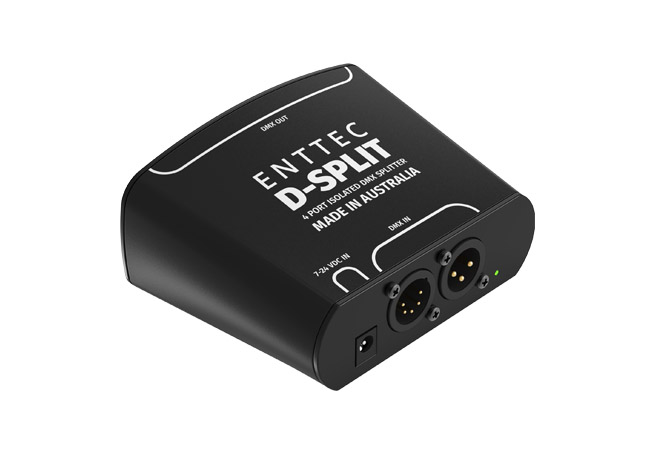 D-Split
The D-Split is an optically-isolated DMX splitter and repeater for DMX512. With one input and four outputs, the D-Split gives you the ultimate flexibility to link up to 32 DMX fixtures.
Need more outputs? Simply add more D-Splits to your chain!
Enjoy a world of flexibility
with our reliable DMX Opto-Splitter
Is your DMX daisy chain out of control? With its stylish black ABS body, designed and made in Australia, the D-Split DMX opto-splitter will make life easier with simplified DMX distribution .
The D-Split is both an optical splitter/isolator and repeater for DMX512. It allows one DMX input (either 3-pin or 5-pin) to be replicated on to 4 isolated output ports, each of which can be used to create a new chain of up to 32 DMX fixtures.
Instead of having to make all fixtures fit within a single daisy chain, each of the four outputs from the D-Split can be the start of its own chain. Multiple D-Splits can be linked together for even greater flexibility, and the unit now comes with a removable DIN rail clip for even more mounting options.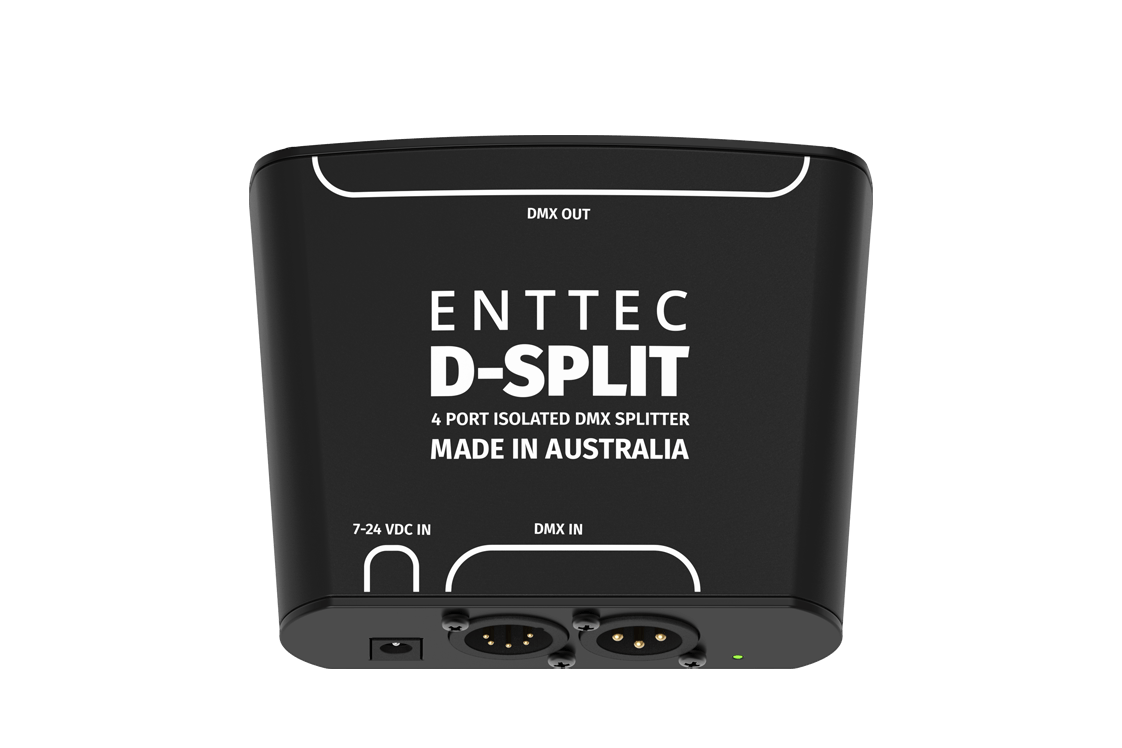 Features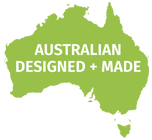 Small yet powerful
The small, light and portable D-Split offers a great solution to extend your DMX chain, without sacrificing the quality.
ANSI E1.11 – USITT DMX512-A compatible. Each unit repeats and re-buffers all 512 channels of DMX from the input on each output.
1000V optical isolation
Each output port features protection up to 1000V of stray voltage, meaning any issues stay on the DMX line and don't jump across into the rest of your system.
Using a D-Split between your DMX controller and lights is a smart way to help protect your precious gear from getting damaged by DMX cabling faults or stray voltage, all whilst making your DMX wiring scheme far more flexible.
Simply connect your fixtures and controls – let D-Split take care of the rest.
Connect and Extend
Instead of having to make all fixtures fit within a single daisy chain, each of the four outputs from the D-Split can be the start of its own chain, and multiple D-Splits can be linked together to expand further.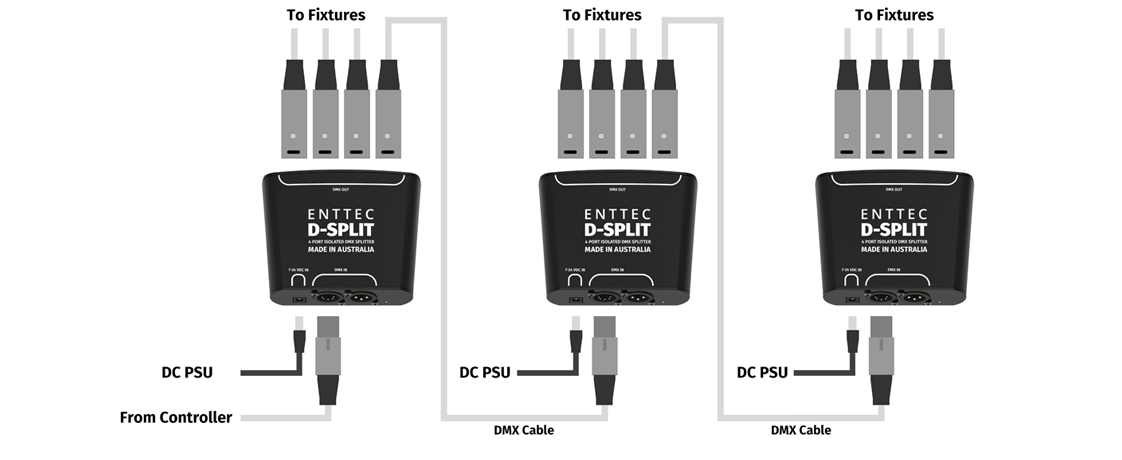 DIN rail mounting solution
The D-Split features built-in mounting points to attach an optional TS35 DIN rail clip (included in the box) to allow you to install it in control cabinets or on surfaces/walls with a DIN rail fitted.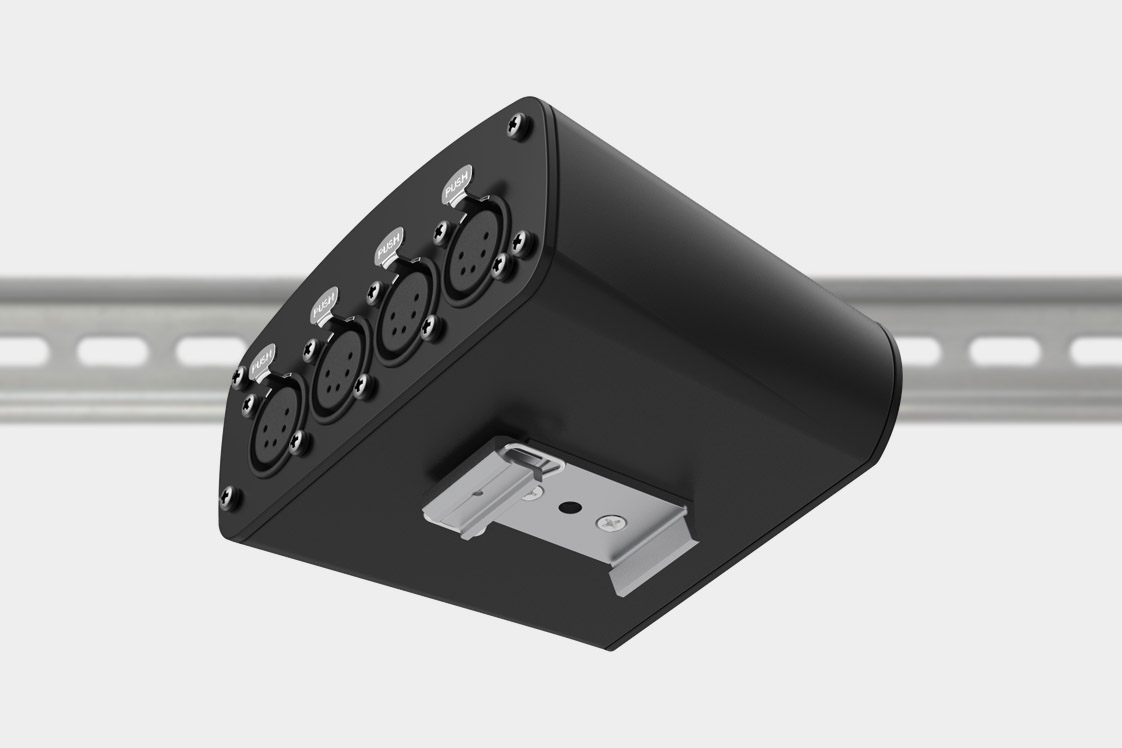 Goodbye DMX adaptors!
We know that using DMX adaptors to convert between 3- and 5-pin is a pain. You either forget them, lose them, or they take up unnecessary space in your installation. It's this attention to detail that we believe helps to make ENTTEC products stand out.
We have two D-Split variants that make this pin issue a thing of the past! Choose between:
70578: 2 x 3-pin + 2 x 5-pin outputs
70579: 4 x 5-pin outputs
We've included both 3- and 5-pin DMX input connectors on both variants for you to connect the DMX input you need.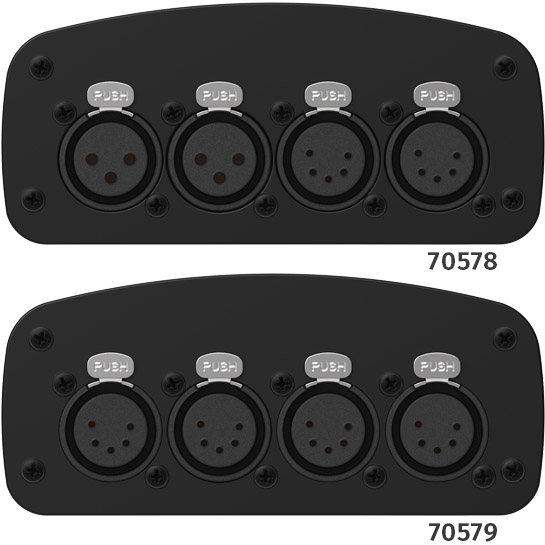 DMX pass through
As the two male DMX inputs of the D-Split are linked (designed for one DMX input at a time), as an installer, you can create non-standard, female-to-female DMX cabling to create a DMX chain of up to 32 D-Splits. Simply daisy chain each male XLR together from a single DMX source.
This is a way to ensure your DMX source can travel between the input side of your D-Splits, even if one isn't powered on.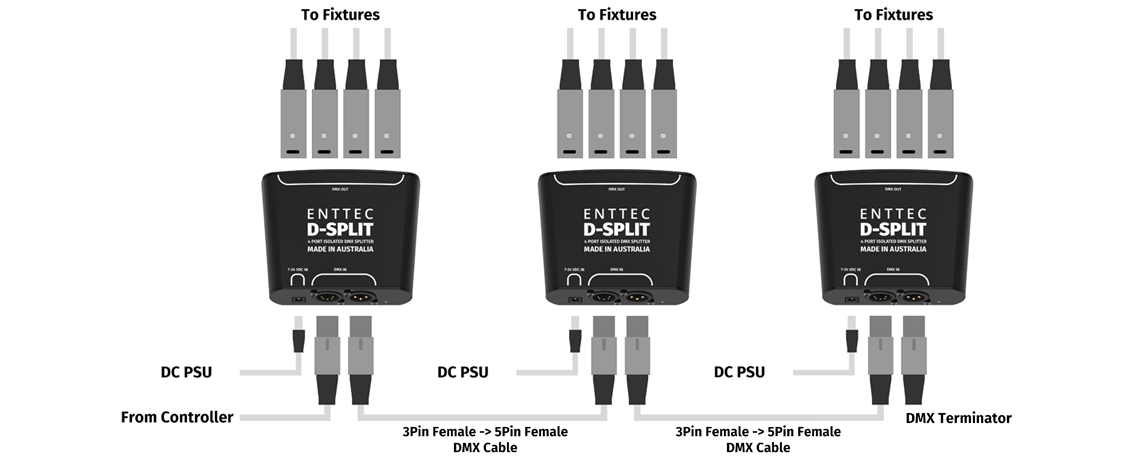 Wide voltage range
The D-Split is shipped with a universal DC power adaptor as standard. However, if space is tight and you want to share a single power supply between all of your devices (e.g. in a DIN Cabinet), it can accept 7-24V DC input.
Stealth design
The updated D-Split case design features a robust ABS construction with a single power LED, allowing it to blend into the background of your projects.

3-year warranty
ENTTEC are proud to back up the confidence in our research, engineering and quality control with a 3-year manufacture defect warranty on this product.

Downloads
D-Split documents
Compatible with