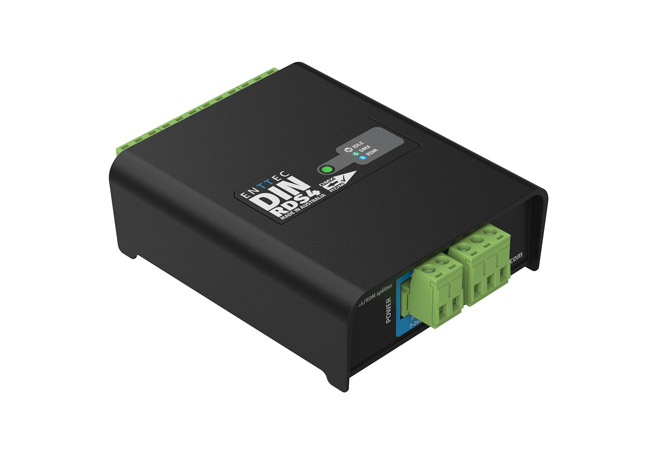 DIN RDS4 Mk2
DIN RDS4 is the new installation grade 4-port DMX/RDM splitter in a compact, 4-module DIN-rail form factor.
Our compact, new professional DMX/RDM splitter
ENTTEC's DIN RDS4 is an installation grade, 4-port, DMX/RDM isolated splitter engineered to take any architectural, commercial or entertainment project to the next level.
Use the DIN RDS4 to turn one DMX feed into four and eliminate the need to create long and complex DMX chains. Instead, each port becomes the beginning of a new chain. Multiple RDS4s can be chained together to create as many outputs as you need.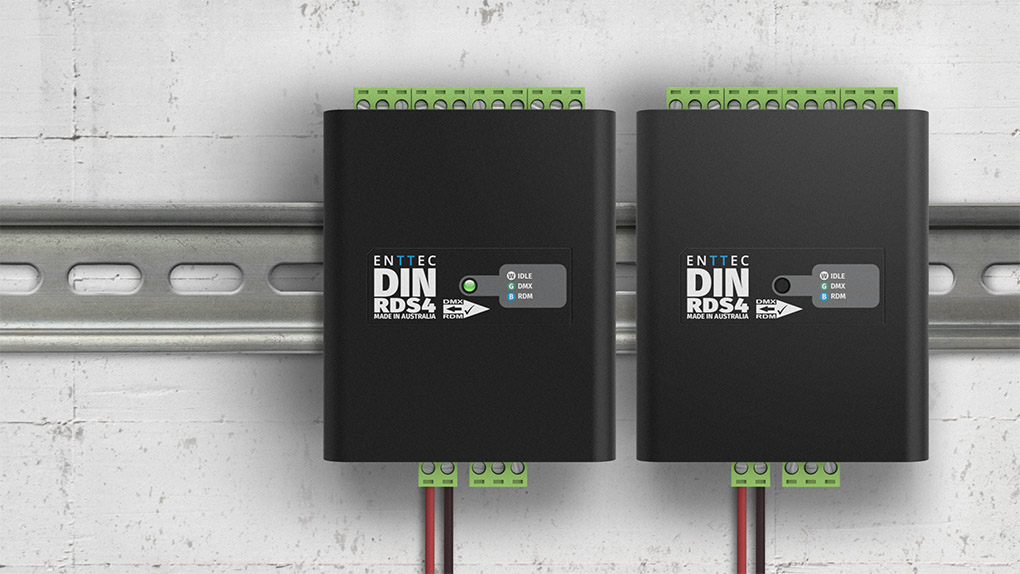 The DIN RDS4 requires no configuration and is packed with installer-friendly features including a flexible 7-24v DC power input range and removable terminal plugs for simple wiring. To top things off, it's all housed within a compact, electrically-insulated form factor with flexible mounting options.
Features

Small yet powerful
Housed in a slim, electrically-insulated, 4-DIN-module enclosure, the DIN RDS4 is compatible with DMX512-A & RDM (E1.20). The DIN RDS4 actively changes its refresh rate to match your DMX input source.

Flexible mounting options
The DIN RDS4 features a DIN-rail clip enabling attachment to a TS35 DIN-rail alongside the option to wall mount the device in any orientation.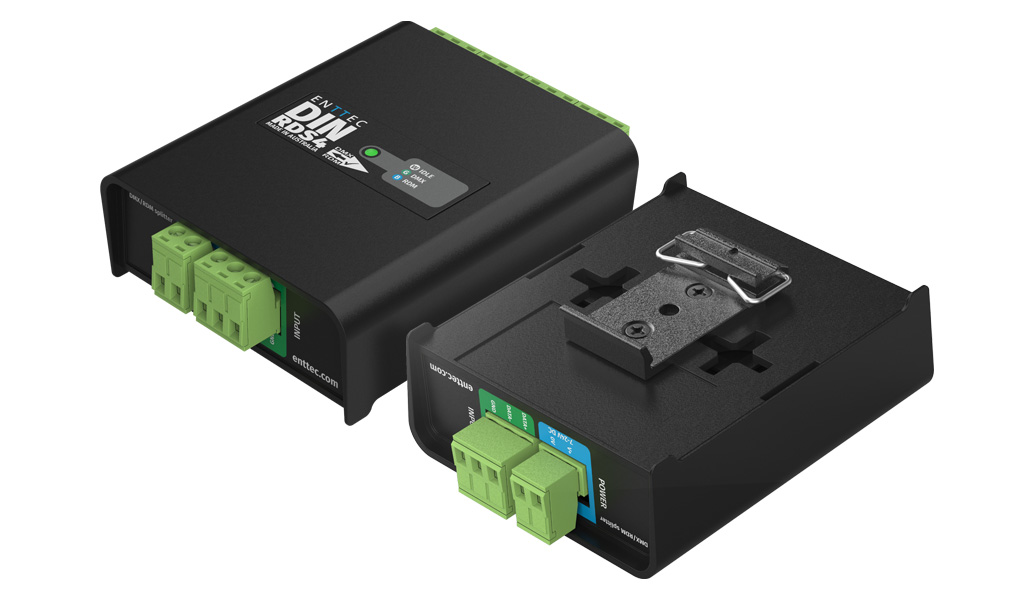 Protect your fixtures
1500V isolation between any individual DMX port protects your DMX source and lighting fixtures from power surges and stray voltages on the DMX line by blocking stray voltage from crossing to other DMX chains.
Monitor activity
The forward-facing LED indicator allows DMX & RDM activity to be monitored quickly with just a glance.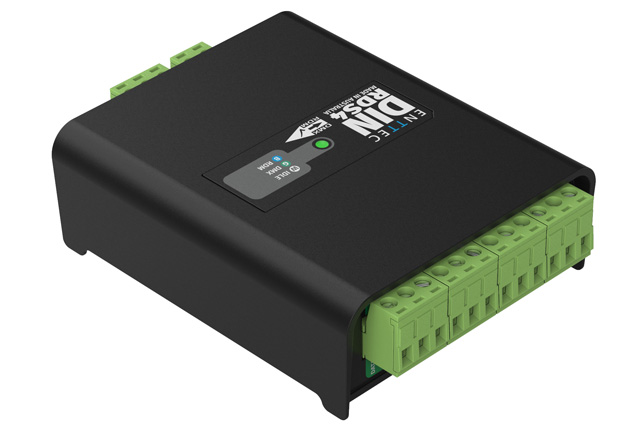 DMX RDM splitter Resources
Documents
Visuals
Wiring diagrams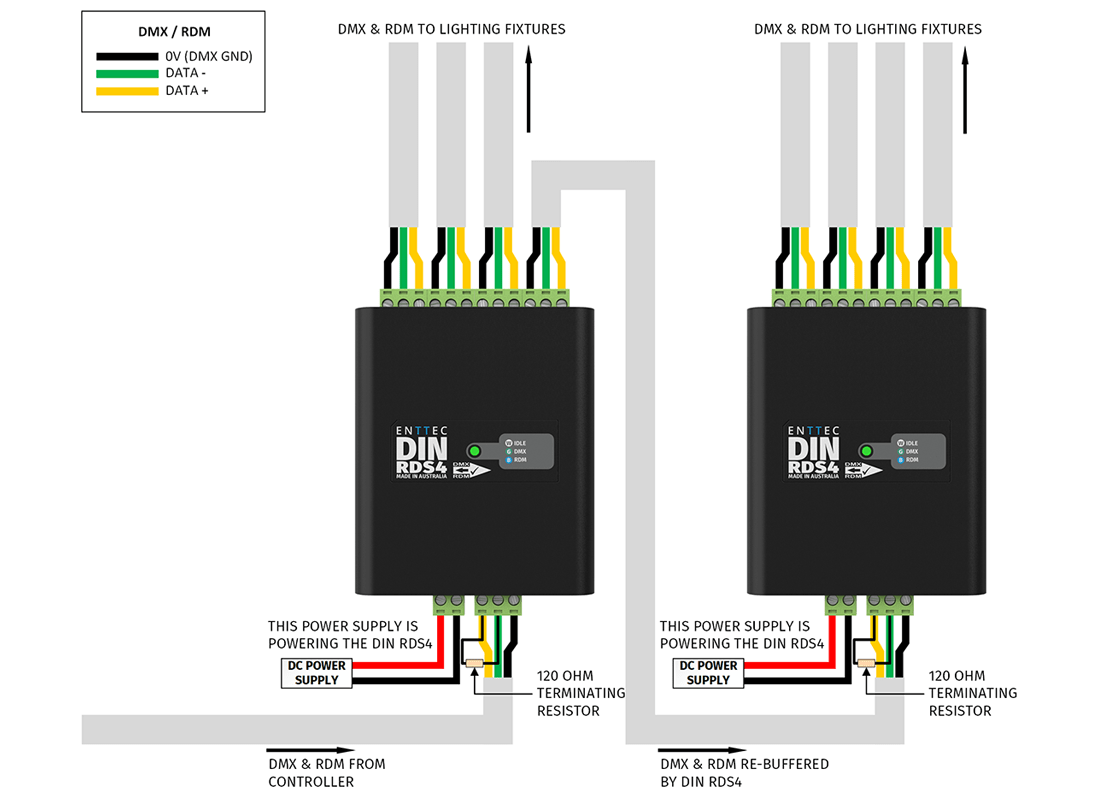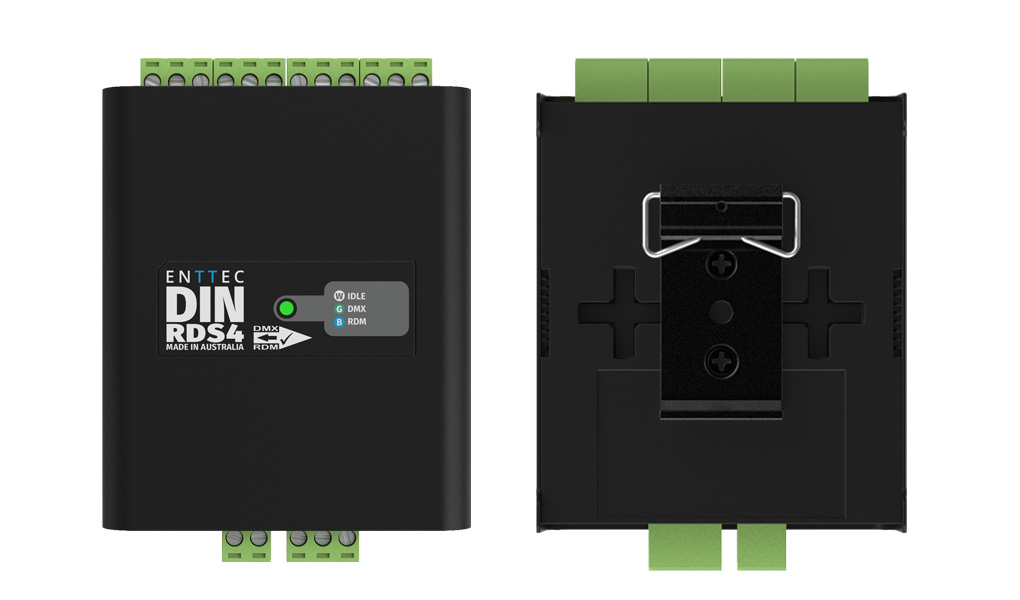 Compatible with