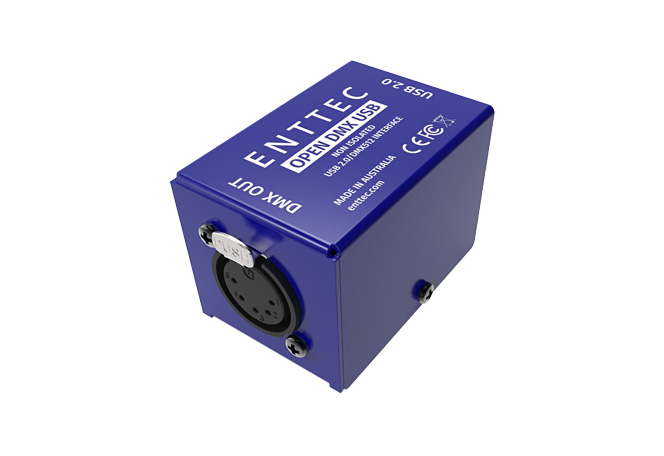 Open DMX USB
The Open DMX USB is a no-frills, inexpensive way to get into the world of controlling DMX devices from your computer. Perfect for project work, small live music and amateur theatre applications.
Maximum value from a minimum spend
Bells and whistles are great if you need them. If you don't, you want maximum value from a minimum spend. That's where the Open DMX USB comes in!
The Open DMX USB features a robust USB type-B port to connect to your computer and a 5-pin DMX output to connect to your DMX lighting. With its folded metal construction you can be sure that it's at home on a workshop test bench, long-term installation or ready to tour on the road.
Similarly to the rest of the ENTTEC product range, this widget is manufactured in ENTTEC's Melbourne factory and undergoes the same level of inspection, quality control as the rest of our professional grade products.
This is the perfect device for those getting started with DMX lighting. Enjoy reliable, no-fuss control of 512 channels, and full compatibility with a wide range of 3rd party software.
The widely compatible FTDI driver the Open DMX USB uses to communicate with your computer is compatible Windows, macOS and Linux operating systems, giving a wide scope for flexibility.
This device is an amazing little package – but remember that it doesn't do everything. If you're looking for a device with opto-isolation, configurable frame rate and frame buffer – or are planning to use EMU (ENTTEC's audio-lighting software) – be sure to check out our DMX USB Pro and DMX USB Pro Mk2 devices.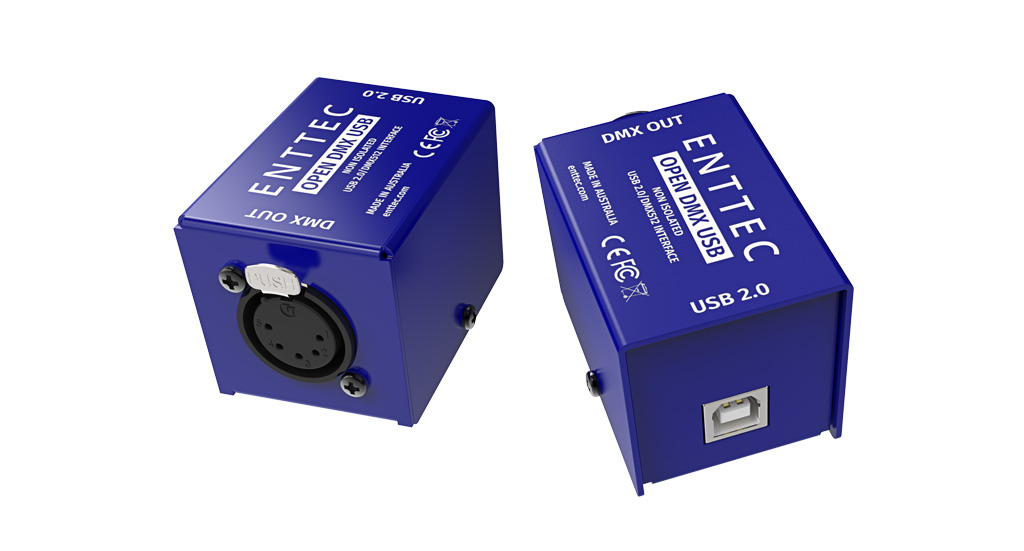 Supported Apps
The Open DMX USB DMX adaptor is compatible with an enormous range of commercial and free software. We've compiled a knowledgebase article listing all software compatible with all ENTTEC DMX USB widgets here.
Note: to use ENTTEC EMU you must be using a DMX USB Pro or DMX USB Pro Mk2. The Open DMX USB is not compatible with EMU.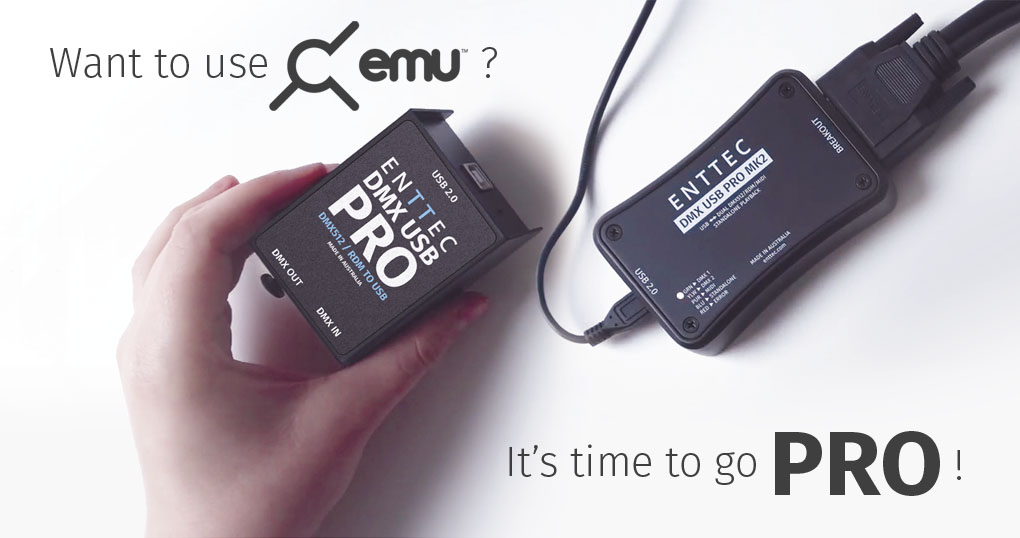 Looking for a touring-ready DMX USB device? Then check out our range of Pro grade devices: the DMX USB Pro and DMX USB Pro Mk2.
The key benefits the DMX USB Pro has over the Open DMX USB include:
Compatibility with ENTTEC's EMU software
Internal frame buffer
Opto isolation
DMX input & output
Open DMX USB downloads & resources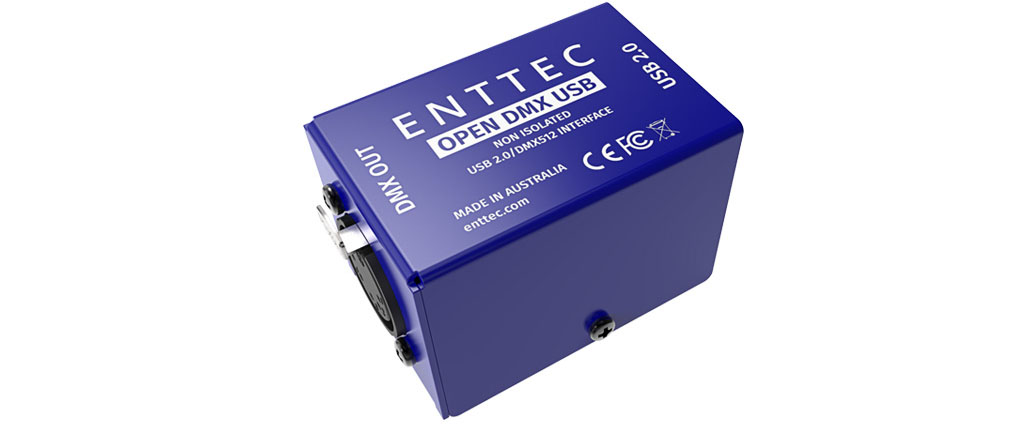 Documents
Drivers
Developers
Please note: All the above programming examples are based on FTDI D2XX programming guide, please check here for further help: http://www.ftdichip.com/Support/SoftwareExamples/CodeExamples.htm
Others
Related products
Related products