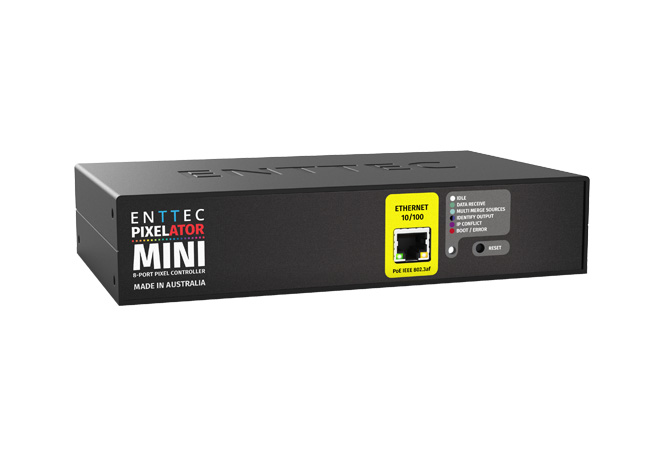 Pixelator Mini – 16-Universe Ethernet to pixel converter
A smart, cost-effective lighting control solution, the Pixelator Mini is a compact 16 Universe rack, surface & DIN-rail mountable, eDMX to LED pixel protocol converter.
Control LED pixels with ease
ENTTEC's Pixelator Mini is an installation-grade Ethernet pixel converter designed to make control of LED pixel dots and strip simple. In total, the Pixelator Mini can convert up to 8,192 channels (2,730 RGB pixels) across its 8 PLink outputs (2 Universes per port) with perfect synchronisation across each.
The Pixelator Mini acts as the head end of ENTTEC's PLink control system. The PLink data it generates can be sent up to 300m using standard CAT6 cabling to plug into ENTTEC's compact power injection modules and LED dimmers.
Flexibility is at the heart of the design: you can even customise output protocols to suit your chosen fixtures. Power the Pixelator Mini using either the DC power supply included in the box or by using PoE. Install it using one of the four mounting options included in the box, then configure and update it from anywhere on your network using its intuitive web interface.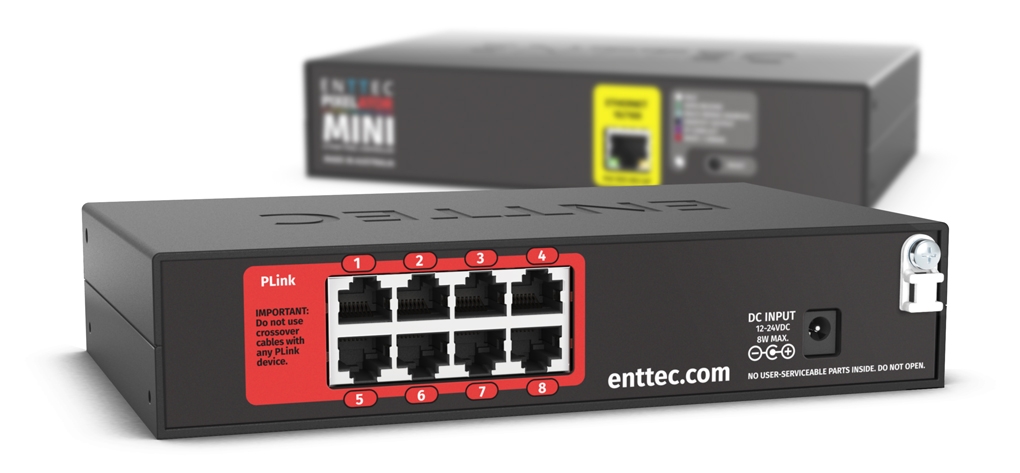 Flexible
The Pixelator Mini's system architecture gives you so many configuration options to choose from. And thanks to ArtSync, multiple devices on your project will always be perfectly synchronised.

Intuitive
You'll be up and running straight out of the box thanks to the Pixelator Mini's incredibly easy-to-use web interface. Forget the learning curve and spend more time on the fun stuff instead.

Creative
Bring installations to life that you could only previously dream of with the Pixelator Mini's ample 1024 channels of control per port. That's more than 5m of pixel strip, or 2,730 RGB pixels!


An installers' dream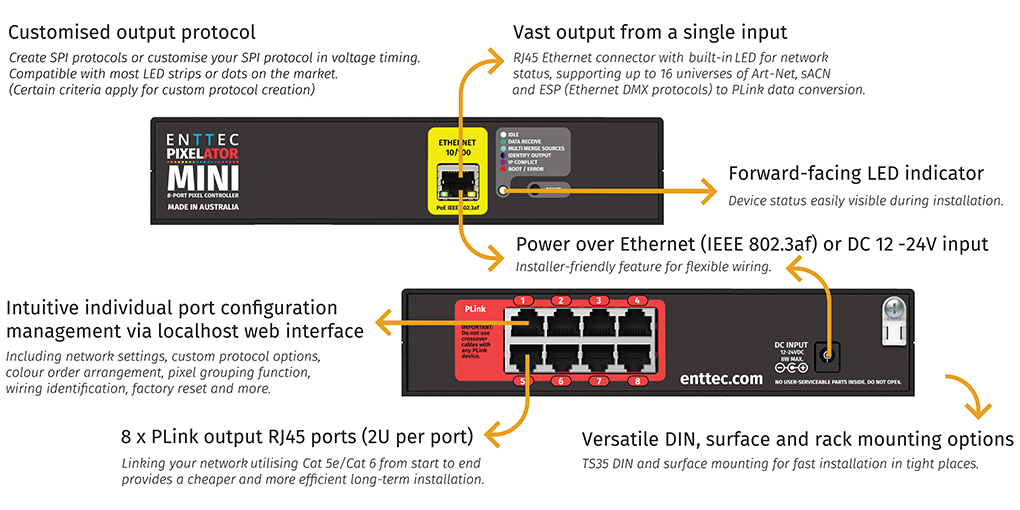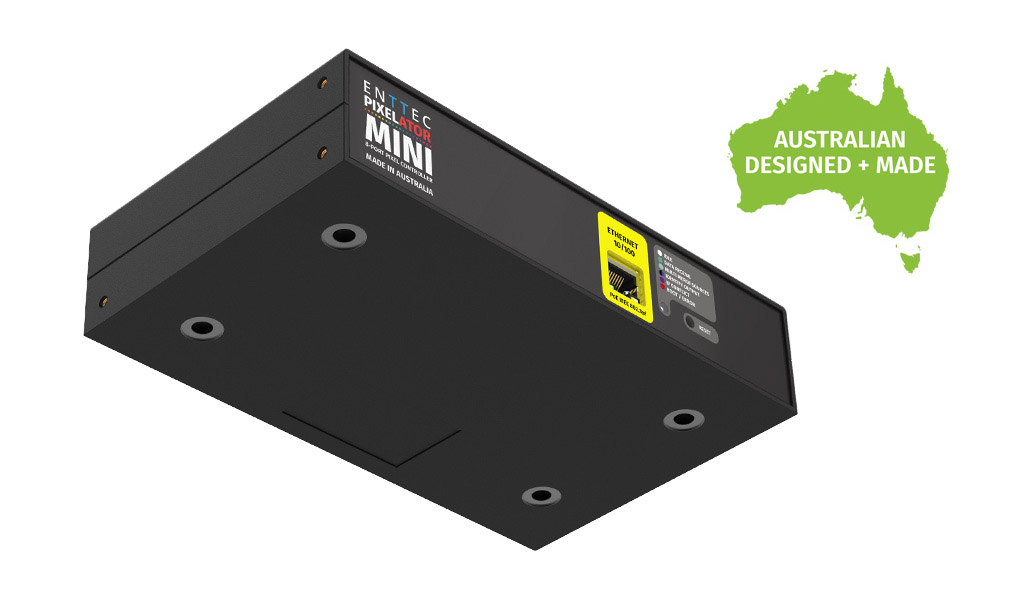 Input data:
multi-protocol support
Input/output
1 x 10/100Mbps Ethernet port (With PoE)
8 x PLink output ports on RJ45 (PLink Data)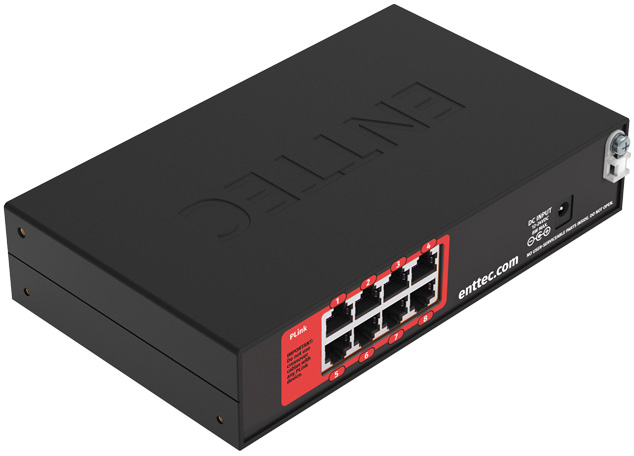 Features

ENTTEC's trusted engineering technology
The Pixelator Mini is packed with features to make your installation run smoothly, making it one of the most advanced eDMX-to-SPI controllers/converters on the market:
Select input universes in any order: Unlike other manufacturers, ENTTEC allows you to select any input Universe number and assign it to any output port.


Configurable pixel ordering: Different manufacturers use various orders for their pixel ICs. i.e. RGBW / WRGB / RGB / GRB. Configure the Pixelator Mini to handle this ordering so you can patch a standardised fixture type in your lighting controller.


Pixel grouping to reduce the DMX input control channel count of your installation whilst allowing the same quantity of LED pixels to be illuminated. For example, you could choose to create groups of 10 LEDs to reduce your need to send as many channels to your Pixelator Mini from your lighting desk.


Static or DHCP: Configure your network settings to suit your installation.


1:1 eDMX to 2U PLink conversion: – Receive up to 16 universes of eDMX and output it over the 8 PLink ports to be connected to your PLink devices (up to 2 Universes per port).


1:1 eDMX to 1U PLink conversion: – Receive 8 universes of eDMX and output it over the 8 PLink ports to be connected to your PLink devices (1 Universe per port).
Supports a wide range of LED pixel strips and dots
Connect any ENTTEC pixel strips or pixel dots to the Pixelator system using a PLink Injector. The PLink injector takes in the PLink data and converts it to SPI (Serial Peripheral Interface), a communication protocol required by your pixel LEDs. See the downloads section for a comprehensive table showing all compatible SPI LED protocols that the Pixelator Mini supports.
Each of the Pixelator Mini's eight outputs can control up to 2 Universes of DMX pixels:
| | |
| --- | --- |
| Pixel Type | Quantity |
| RGBW (8-bit) | 256 |
| RGB (8-bit) | 340 |
| White (8-bit) | 1024 |
| | |
| --- | --- |
| Pixel Type | Quantity |
| RGBW (16-bit) | 128 |
| RGB (16-bit) | 170 |
| White (16-bit) | 512 |
(See the downloads section for a comprehensive table showing all compatible LED protocols).
The ultimate in protocol flexibility
Each Pixelator Mini can control up to 16 Universes of pixels (2048 RGBW / 2720 RGB / 8192 W), and output more than 20 different built-in pixel protocols. What's more, you can output up to two different protocols simultaneously: one using ports 1-4 and the other via ports 5-8.
If you are working with a pixel protocol that falls outside of this pre-configured selection, the Pixelator Mini gives you the ability to create a bespoke output pixel protocol to match your unique setup (two key criteria apply). There's no need to reach out for tech support or wait for a new firmware release – simply connect to your Pixelator Mini's intuitive web interface and change the settings yourself. Easy!
ENTTEC has created a Custom Protocol Creation Guide to guide you through this process.
Note: This function is available on REV C devices only. Check here to see which version you have.
Easy, web-based configuration
ENTTEC are proud to have pioneered the introduction of user-friendly web browser interfaces in the lighting control sector.
Just like all ENTTEC network products, simply connect to your Pixelator Mini from anywhere on the same network using your favourite web browser to configure, manage and update your device settings. It's that easy!
Stay in sync: Content tearing is a thing of the past
ENTTEC has a proven track record of being a reliable pixel control solutions provider with products used worldwide.
The Pixelator Mini Ethernet LED pixel converter features internal buffer and sync logic to ensure all eight PLink output ports stay perfectly synchronised. Better still, all Pixelator Minis on your installation will stay synchronised with each other through the use of the ArtSync packet. You can be confident that with an ENTTEC system you can build vast LED matrixes spanning multiple devices without experiencing any jitter, lag or content tearing on the output of your pixels. Put simply, everything works as you'd expect it to.
Polarity-protected data ports
We're not new to this industry. We know that sometimes accidents happen or faults develop on installations over time. That's why the Pixelator Mini has been designed to block DC power entering each of the data ports in the case of a short circuit or incorrect wiring. Rogue power can't pass through the Storm10 into your wider installation.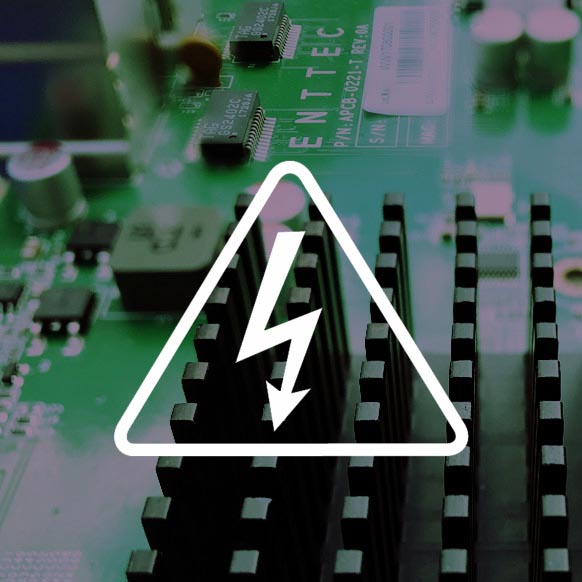 Two layers of rock-solid surge protection
The Pixelator Mini has been engineered for 24/7 operation and surge protection. If your data cabling has a fault that causes a spike in voltage, a heavy-handed installer gives it static shock, or maybe your DMX lines have a lot of electrical noise on them, the issue won't be passed through the Pixelator Mini to your other equipment. Any disturbance is automatically suppressed.
Compatible 3rd party software & applications
Check out the ENTTEC Knowledge Base to learn which third party software is compatible with ENTTEC devices.
An installer's dream
The Pixelator Mini Ethernet LED pixel converter's robust 1U half-width hardware is enhanced by its PoE or 12-24vDC Power input options and front LED indicators which show the status and connectivity of each unit. – All designed to make installations both simple and fast. Additionally, the Pixelator Mini comes with rack, surface mount and DIN mount accessories all included in the box as standard.
3-year warranty
Enjoy peace of mind with ENTTEC's 3-year manufacturer's defects warranty as well as our renowned global technical support. We're always here to help.


Let's get stuck in!
Free ELM software
Use our award-winning ENTTEC LED MAPPER software to create pixel-perfect mapped sequences to stream to your Pixelator Mini Ethernet LED pixel converter, use ELM's inbuilt generative media, or use ELM as a method to play back sequences live by converting live video inputs to pixel control data.
Alternatively, use ELM to create a lightshow to be recorded and played back by ENTTEC's S-PLAY show controller based on real world triggers or schedules.
Integrate!
Combine the Pixelator Mini Ethernet to pixel converter with ENTTEC's S-PLAY show controller to trigger lighting states using its triggers or schedules. The S-Play can output up to 32 universes of eDMX Data on your network and can be integrated with a huge number of building integration management and smart home systems.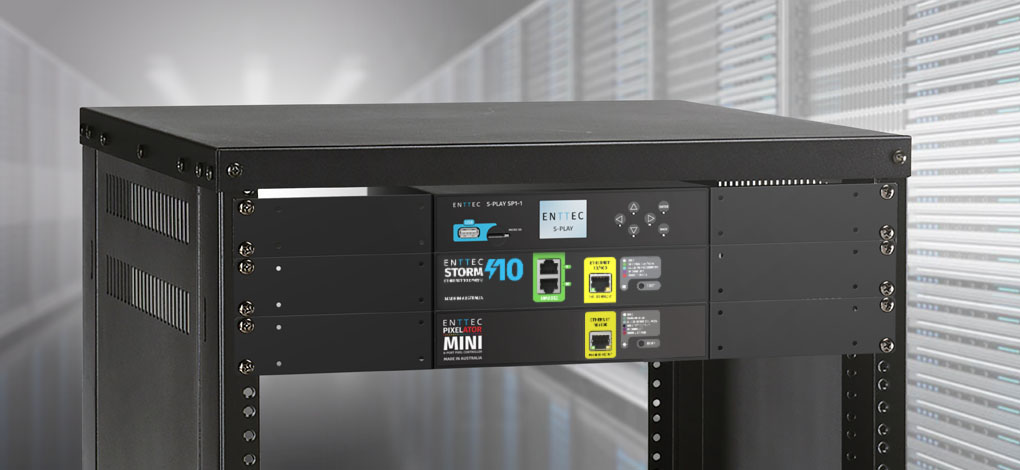 Hardware
Reliant on ENTTEC's EN-Case design, the Pixelator Mini hardware allows mounting in a number of formats straight out of the box without the need to purchase extra accessories.
It's the small details that matter
Different projects require different solutions. We've put time into ensuring that the Pixelator Mini gives you the flexibility to power your device using either Power over Ethernet (PoE) or a DC power supply included in the box.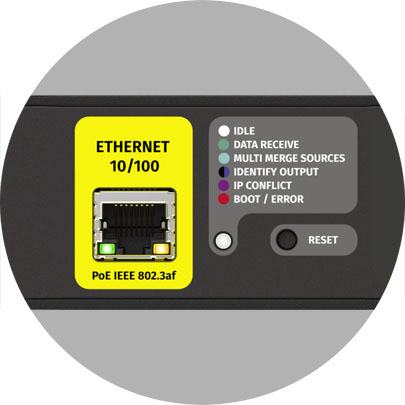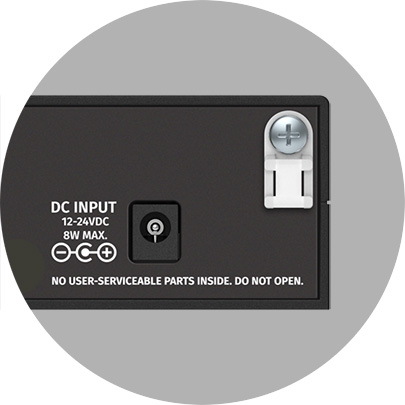 Wiring diagram
Intuitive. Flexible. Compatible.


Resources
DOCUMENTS + FIRMWARE
REV C VERSION
IMPORTANT:
Use REV C resources ONLY if the serial number on your Pixelator Mini is a 7-digit numerical figure (e.g. 1234567)
REV B VERSION
IMPORTANT:
Use REV B resources ONLY if the serial number on your Pixelator Mini uses the following hex code format: 0050C20XXXXX
The Pixelator MINI can be discovered on your network using our EMU application and ArtPoll.
Note: Neither the REV B nor the REV C firmware is backward compatible with the retired 70066 Pixelator Mini.
Compatible with …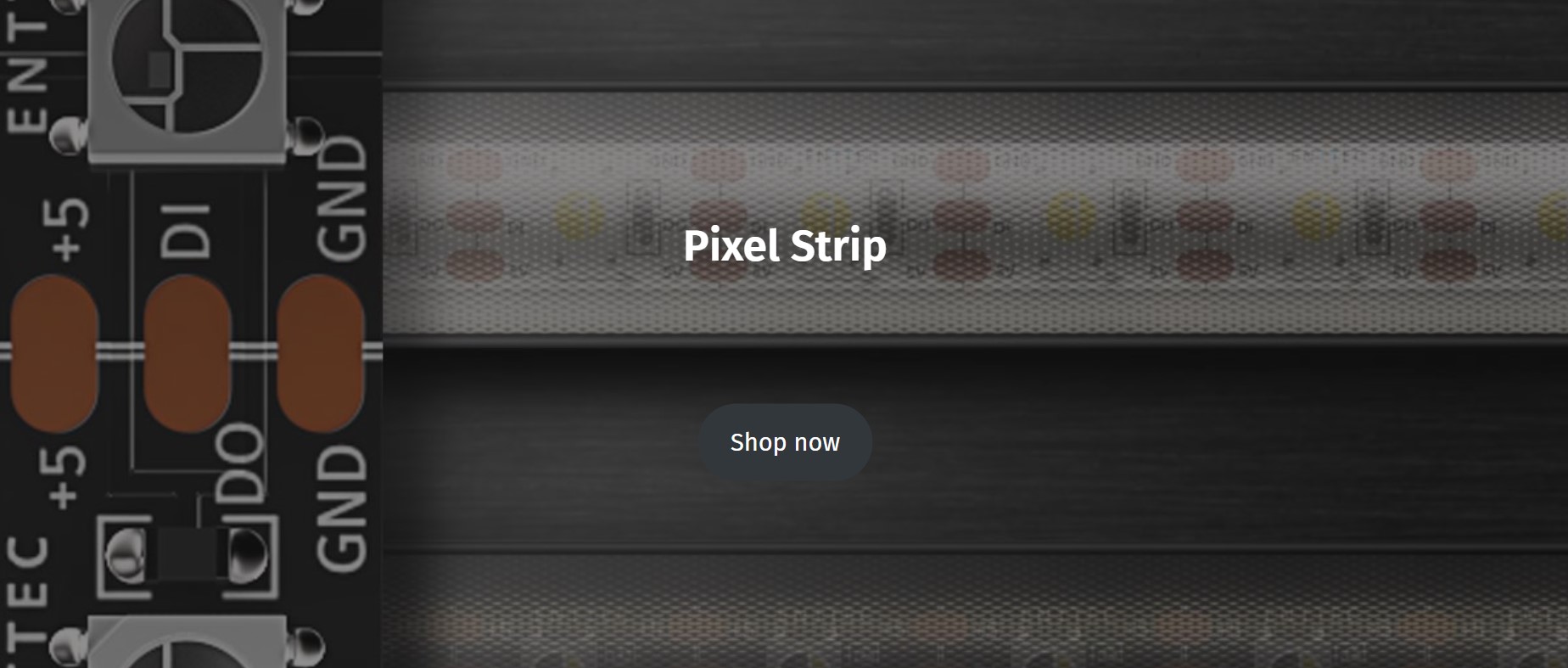 Related products