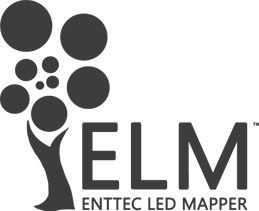 What is pixel mapping?
Essentially, pixel mapping (or LED mapping) is the process of plotting a design onto an array of connected lights so that each individual light performs its desired role as part of the whole scene. Because you're able to focus on the finished picture without worrying about complex wiring, pixel mapping is an easy way of creating stunning visuals that would otherwise be difficult to achieve.
Using special mapping software, you can create a scaled mock-up of your intended or existing layout on your computer. Then, assign static or dynamic commands to each light. You can do this literally one pixel at a time if you like, or simply overlay media files such as photographs, artwork or even moving videos to reproduce perfectly across your project.
Your finished software creation can be fed live from your computer straight to your installation. Alternatively, transfer it to a show controller for convenient playback later.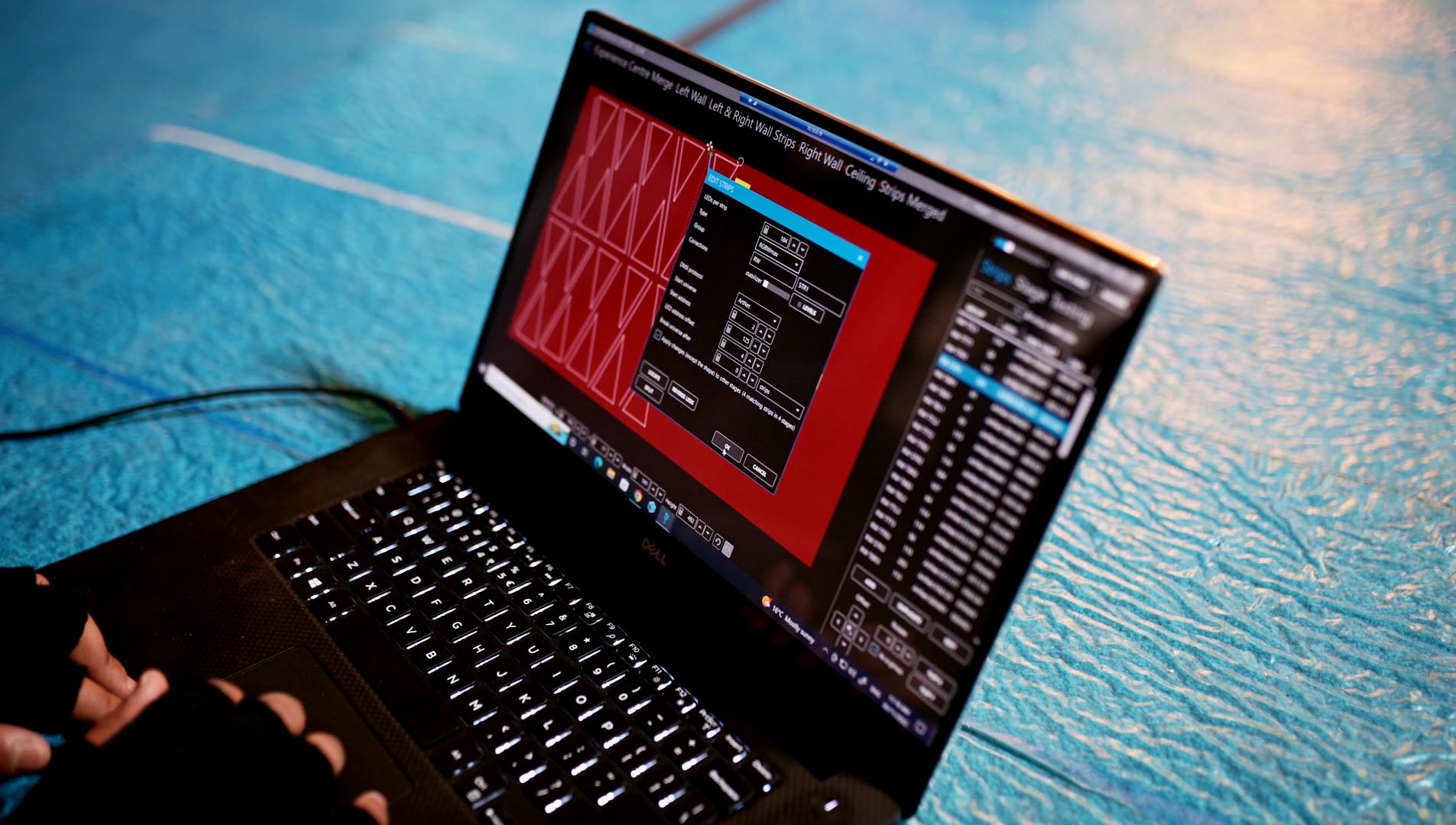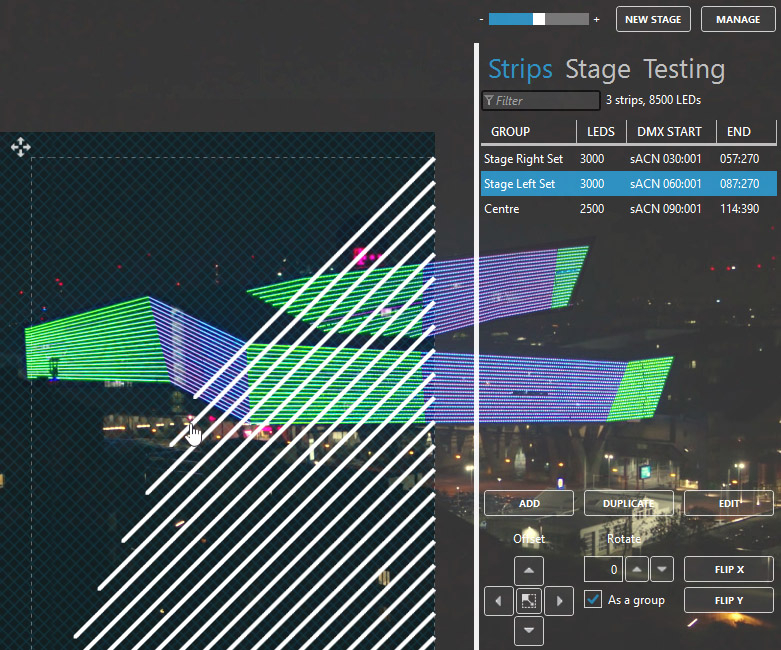 ELM: ENTTEC's award-winning pixel mapping software.
Every great LED pixel light show begins with great mapping software. Let your creativity soar with the versatility, power and precision of ENTTEC's award-winning, content-based dynamic design suite.
One of the most popular aspects of ENTTEC LED Mapper (ELM) is its highly-intuitive, easy to learn user interface. Combine raster-based media with vector-based, scalable and repositionable objects to represent your LED lights in a 2D or 3D setting. Choose whether your LEDs are in a line, curve or full loop with just a few mouse clicks. Then stretch, resize, or move them around on-screen to match your strips to scale in the real world.
Take advantage of the huge onboard generative effects library. Alternatively, use your own images, 4K video files, or even live streams using NDI, Spout, MPEG or physical capture cards. ELM supports scheduling, live playback and triggering from lighting consoles or third party apps.
Outputting up to 2048 universes of Art-Net, sACN or KiNet, you can easily integrate ELM with your favourite control software. Furthermore, you can use any protocol you like, whether it's DMX, Art-Net, sACN, ENTTEC's DMX USB Pro, OSC or HTTP. You know you can map with confidence when you choose the software that lighting professionals use.

Control up to 2048 Universes of DMX-512. That's over a million channels and nearly 350,000 RGB LEDs.

Support for major industry standard protocols and seamless integration with your favourite hardware.

Multimedia-friendly: Use live video streams or sync your light show to audio.

Intuitive and easy to learn, yet packed with professional features, plus online video tutorials for every skill level.
"After reviewing a huge amount of options we found ELM to be the most intuitive and reliable application for the needs. It's clearly been designed by a team of people with a deep understanding of how a piece of software like this is actually used in the field. For a 6-week run, every night of the week during the British winter, it was rock solid."
Chris Evans-Roberts
Founder & Creative Director, ITHACA
Explore professional pixel mapping software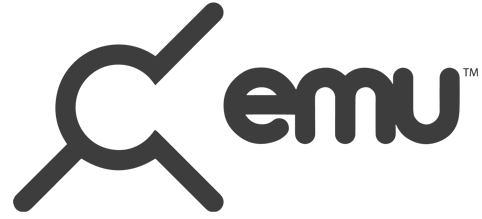 Lighting control for DJs + music professionals.
ENTTEC pioneered lighting control for musicians with the release of DMXIS in 2009. This popular sound-to-light software has evolved into the even easier to use EMU.
EMU is a state-of-the-art, intuitive software package designed for live musicians to run automated or responsive light shows.
ENTTEC, have worked alongside top musicians and audio engineers to bring you this next-gen package designed to take your live performances to a whole new level.
By combining sound with light, you can create a fully-immersive experience for your audience and stay ahead of the competition. What's more, you won't have to employ a lighting operator. It'll change the way your audience sees you forever.
Even with no previous experience with stage lights, EMU is easy to use and will quickly give you the power to create outstanding atmospheres and visual effects to enhance your music, letting you focus on what you do best: hitting the right notes and putting on a good show!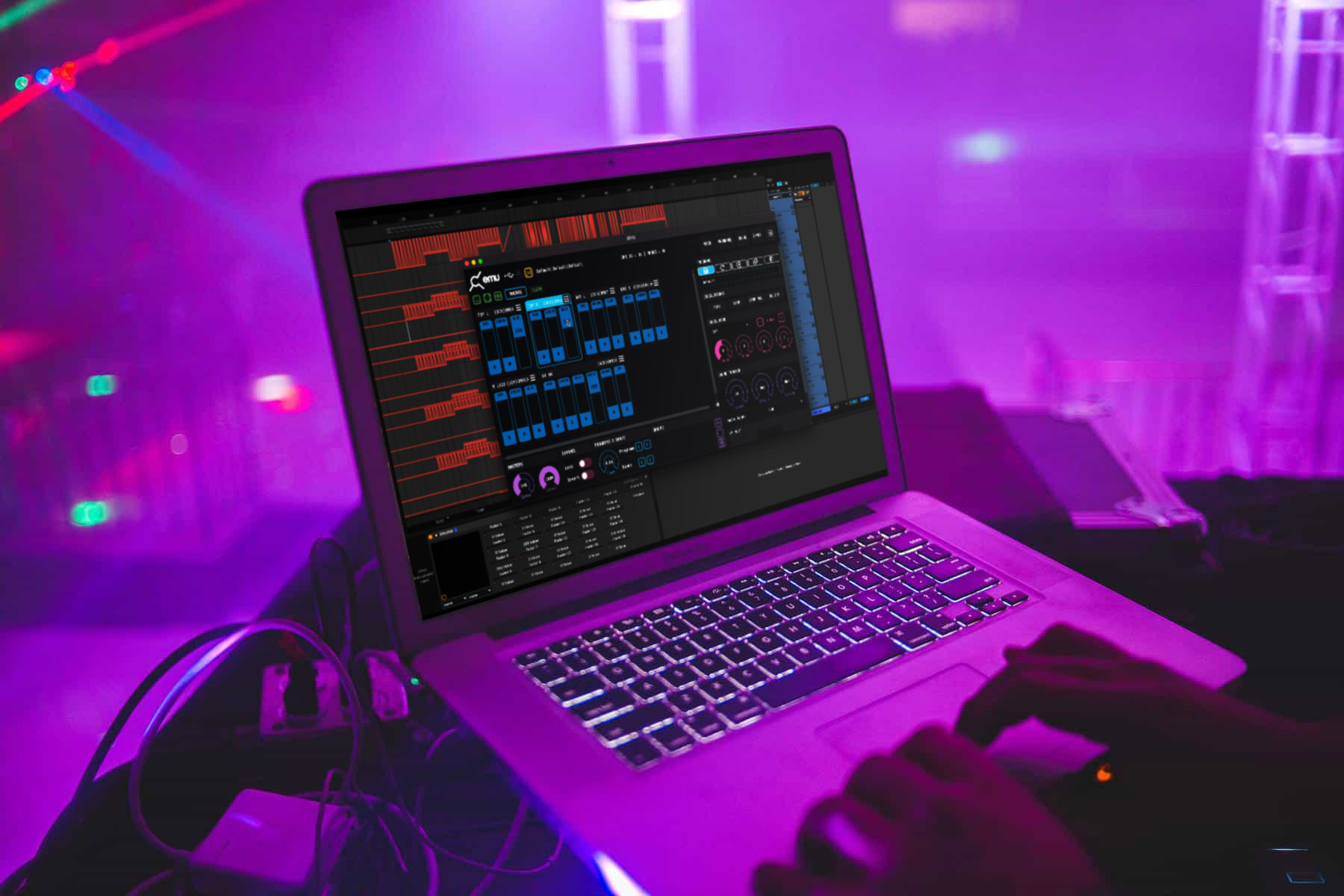 Whether you want LED washes, moving heads, dimmer packs, smoke machines, scanners, moonflowers … EMU can control them all! Furthermore, by using the vast light fixture library, or creating custom profiles, you'll be up and running in no time.

EMU offers a Windows 32-bit or macOS 64-bit VST plugin capable of syncing the master playback state from your favourite DAW with the main EMU application, controlling program and bank changes directly from your DAW.

Designed with live performances in mind, EMU's hardware-style user interface is easy to learn and use. In addition, the intuitive, tempo-based approach allows for the synchronisation of lights and music with oscillators in real time.

EMU's MIDI controls can be mapped to physical hardware, making it easy to toggle between program banks using external software. Or synchronise oscillators and map individual faders to MIDI for responsive, real-time control.
Here's how to make custom light shows easy!
Meet Jack Murray, director of Recording Arts & Commercial Music at the Chicago Academy for the Arts.
By integrating his performance with EMU software, Jack can concentrate on playing music while his lighting rig runs perfectly in sync, creating a more immersive experience for his audience.
Hear what he was to say (and sing!) about EMU here – and note that these are all Jack's own thoughts: this video was not a commissioned or paid presentation.
Device management.
Finding, managing or testing your ENTTEC device over a network has never been easier – or more fun.
Simply download and install ENTTEC's EMU software for FREE – then use the interface to locate your controllers, configure your settings and even update to the latest firmware.
Get your groove on and give it a whirl today!
Explore lighting software for audio applications
We're here to help.
At ENTTEC, we take great pride in the personal, hands-on approach that we bring to our customers. Whether you're dealing with LED lights and control systems for a football stadium or your spare bedroom … if it's important to you, then it's important to us.
Talk to our team today.