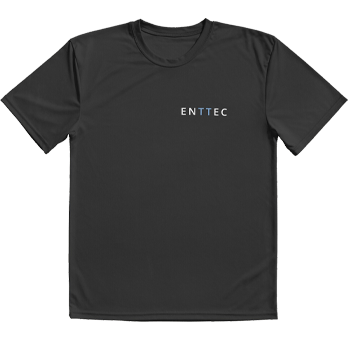 Classic ENTTEC Logo T-Shirt
Look like a lighting industry expert!
Celebrate your favourite lighting control company with this classic ENTTEC chest logo T-shirt, featuring the enttec.com URL on the reverse.
Pioneers of DMX USB technology and industry leaders for over two decades, everybody in the lighting world knows and trusts ENTTEC's innovations. You'll be sure to get a knowing nod and a smile of approval when you're spotted out and about sporting this 100% cotton garment. Good times!

FRONT
(ENTTEC chest logo print)
BACK
(enttec.com URL print)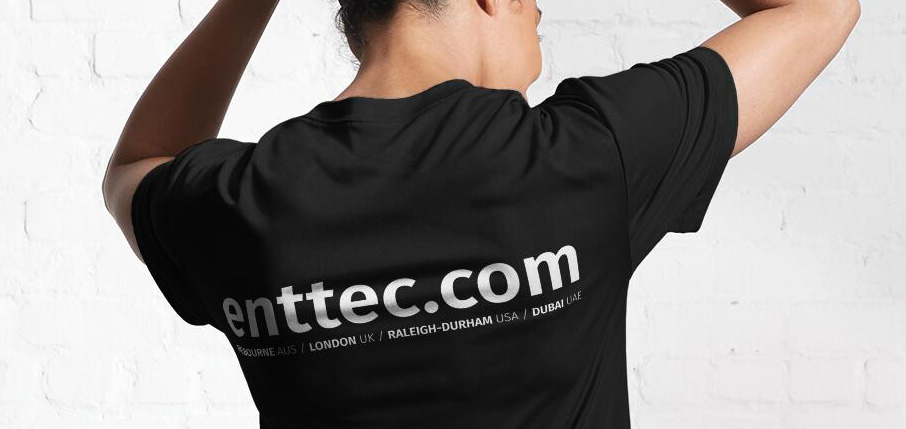 ENTTEC ensures that every T-shirt is ethically-sourced, taking into account not only the impact on the environment but also the well-being of everyone involved in the process.