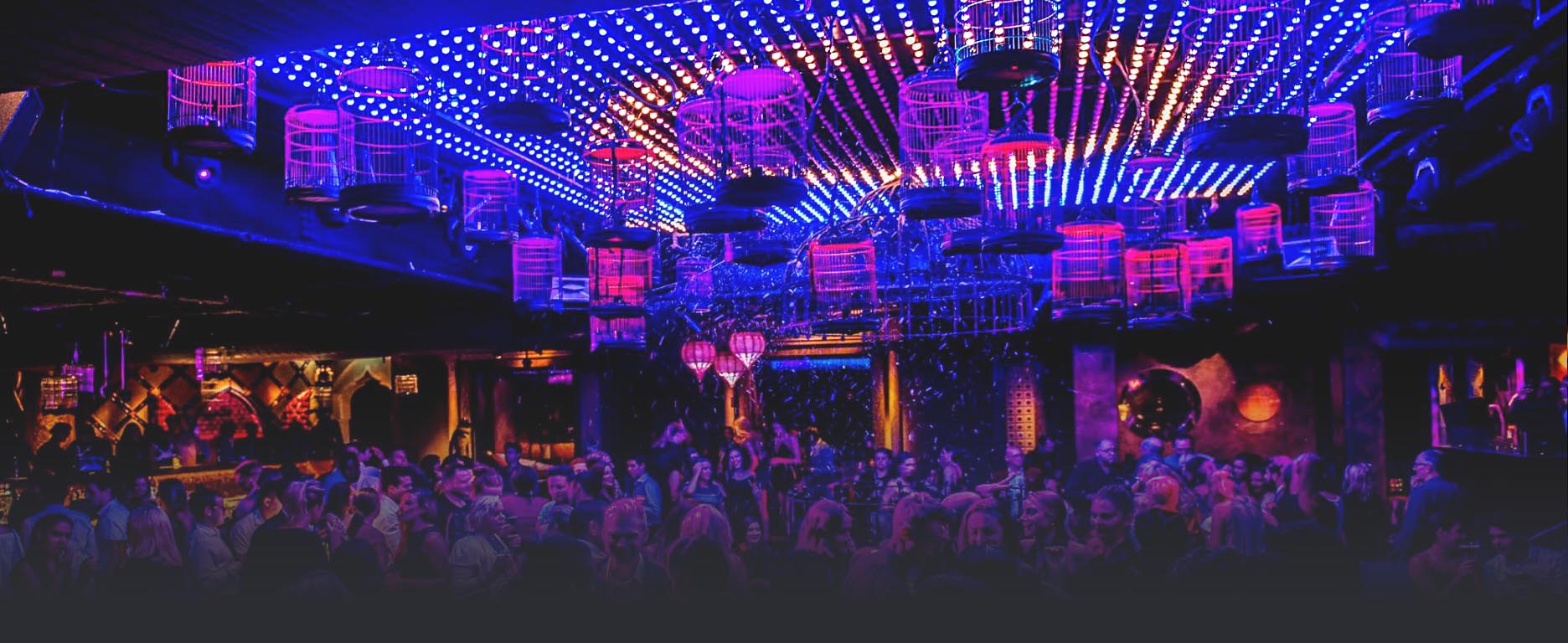 We are the pixel experts.
If you're looking for an end-to-end solution to produce a spectacular lighting display that's not only highly customisable, but simple to configure and control, look no further than ENTTEC's famous pixel system.
Thanks to years of meticulous research and development, our pixel technology is designed to give you the power to harness an incredible selection of compatible devices in a multitude of ways, bringing an almost infinite array of creative possibilities on any scale.
Why pixels?
With traditional setups, every LED in a series has to do the same as the others. But with pixel technology, each LED can be controlled independently – opening the door to almost countless possibilities.
The ENTTEC pixel system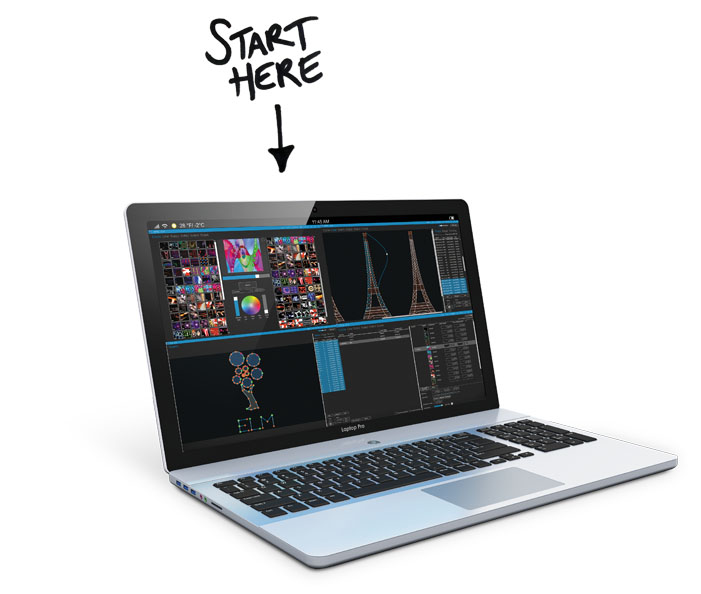 Mapping
Design your light show
Simply choose your favourite PC or Mac software to do this. ENTTEC LED Mapper (ELM) was voted Best Lighting Control Software of the Year by a panel of industry experts at the Live Design Awards 2017.
ELM will enable you to map vector curves and other tricky shapes, using the internal effects library or even your own videos or audio to help shape your show.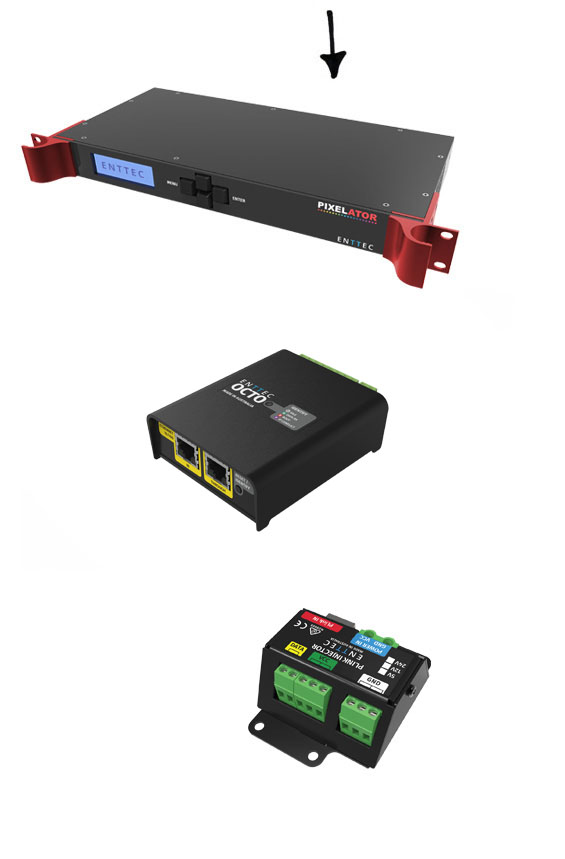 Controls/Power
Control for larger projects
The Pixelator is the world's only Gigabit pixel converter, delivering rock-solid LED pixel mapping and perfect synchronization across 24 ports. Thanks to its brilliant engineering, it has the power to output 8160 pixels in total.
Control for smaller projects
Plug into an OCTO, our handy 8-Universe DMX over Ethernet pixel controller that can handle up to 1360 pixels. Use the intuitive web-interface and produce some spectacular shows.
Extend your system
Increase the extent of your layout by up to 300 metres over standard CAT6 cable by using ENTTEC's PLink protocol. Developed especially for pixel projects, simply BYO power supply and inject via a PLink Injector.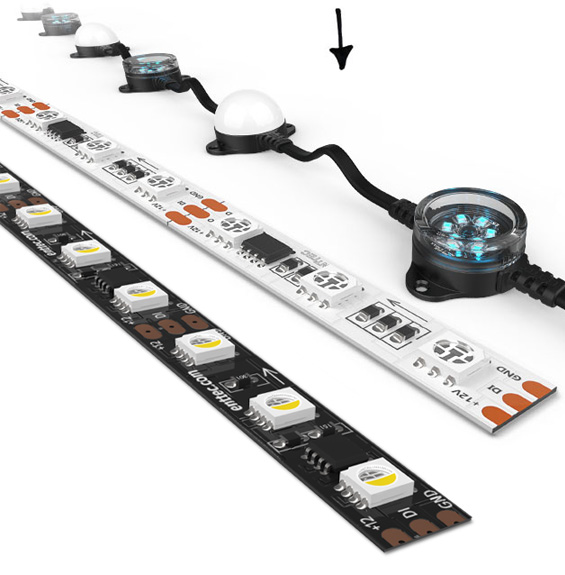 Lights
Add pixel dots
ENTTEC's SMART PXL dot series are the professional choice for LED installations.
These flexible lengths of high-intensity, full-spectrum LED nodes are cleverly designed from the ground upwards for seamless integration with ENTTEC controllers. Robust and reliable, ENTTEC's high-resolution, individually-addressable SMART PXL pixel dots are designed and made in Australia from marine grade aluminium to withstand the harshest of environments.
Add pixel strips
For tighter spaces and stealth installations, our range of classic 5V and 12V pixel strips are the way to go. Manufactured to the highest standards, with better substrates and thicker copper than other strips on the market, ENTTEC pixel strips are quality checked and tested by our team of engineers in order to ensure optimal compatibility with our range of controllers.
Example setups
Every project has a different goal and will of course require – to a certain degree – a custom solution in order to realise its potential in the best possible manner. There are so many factors to consider, from the event budget through to the physical space available in which to create … and that's before even thinking about what gear might provide the greatest result. So here are just a few of the ways in which some of our products have been used alongside each other in order to provide an effective end-to-end lighting solution:
It takes a lot of hard work to piece together the perfect combination of ingredients required to build a successful venue. But the team at Baroq House have done precisely that, and now have one of Melbourne's most prestigious nightspots on their hands. Ornate ceilings on the luxurious dancefloor, lounge and bar areas have been brought to life with dynamic ENTTEC LED pixel strip lighting, while ENTTEC LED Mapper (ELM) software is being used to pixel-map and control the spectacular, pre-programmed shows.
We appreciate that this can be a confusing subject, so if you have any further questions please visit the support page or our handy 'Tips & Tricks' section.
If you're still left scratching your head, then drop us an email to sales@enttec.com. Our friendly sales teams will help craft a setup that is suitable for your project and you'll soon be on your way to creating something epic.
Look out for compatible ENTTEC pixel products wherever you see this icon: