What are constant voltage (CV) LED strip lights?
Also known as analog LED strip lights, constant voltage (CV) RGB or RGBW strips are a continual array of tiny LED lights typically available as a 10m reel of flexible PCB tape with adhesive backing. They differ from their more animated cousins – LED pixel strips (also known as digital, addressable, intelligent or smart LED strips) – in that the entire length of a CV strip can only glow or dim in one colour at a time.
However, this classic effect is popular for good reason, especially when it comes to ambient lighting and setting moods. CV LED strip lights are ideal for backlit washes or accents in your home, as well as bars, restaurants, shopping malls, architectural facades … pretty much anywhere that you might need a constant source of decorative light.
Control your CV LED strip lights with any standard DMX converter or even ENTTEC's popular PLink system for long-distance installations.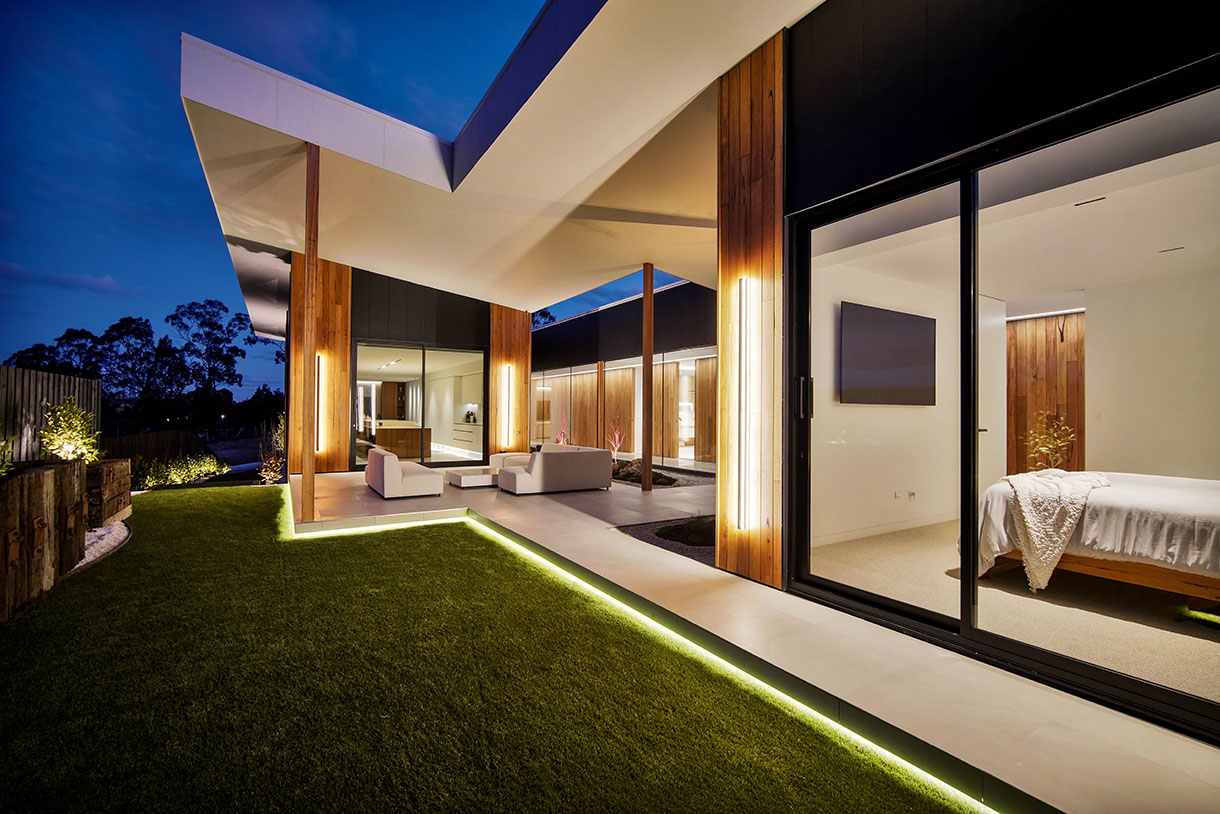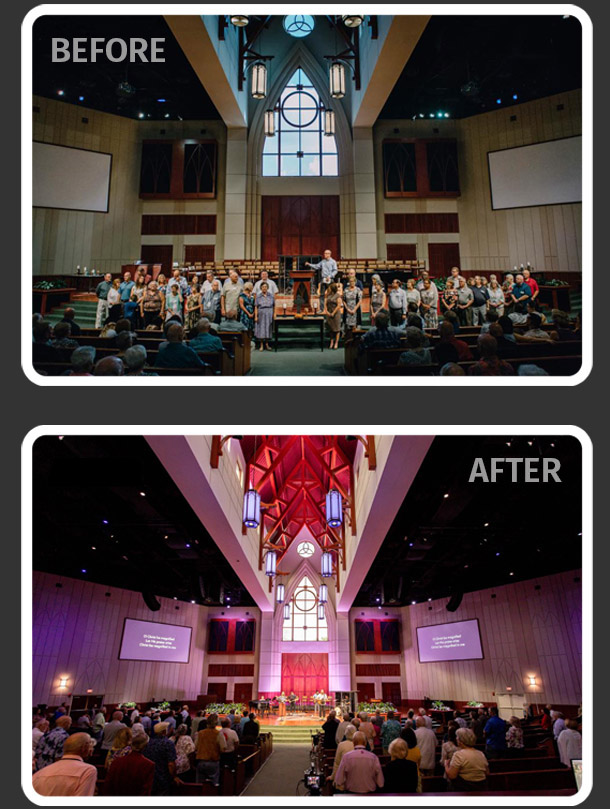 This spectacular transformation of Seven Rivers Church in Florida, USA, uses ENTTEC 24V constant voltage LED strip lights. Creative accents and wall washes completely changed the atmosphere of the space, lifting it to truly ethereal heights.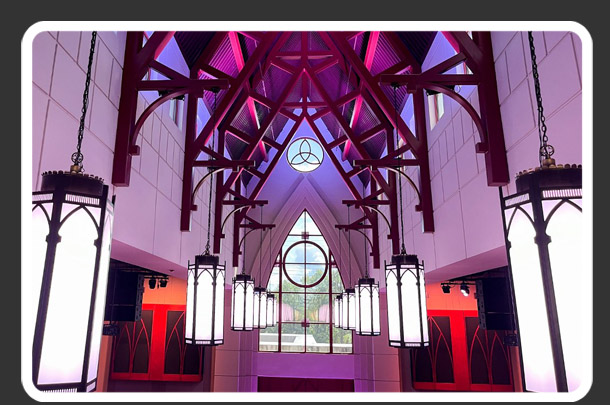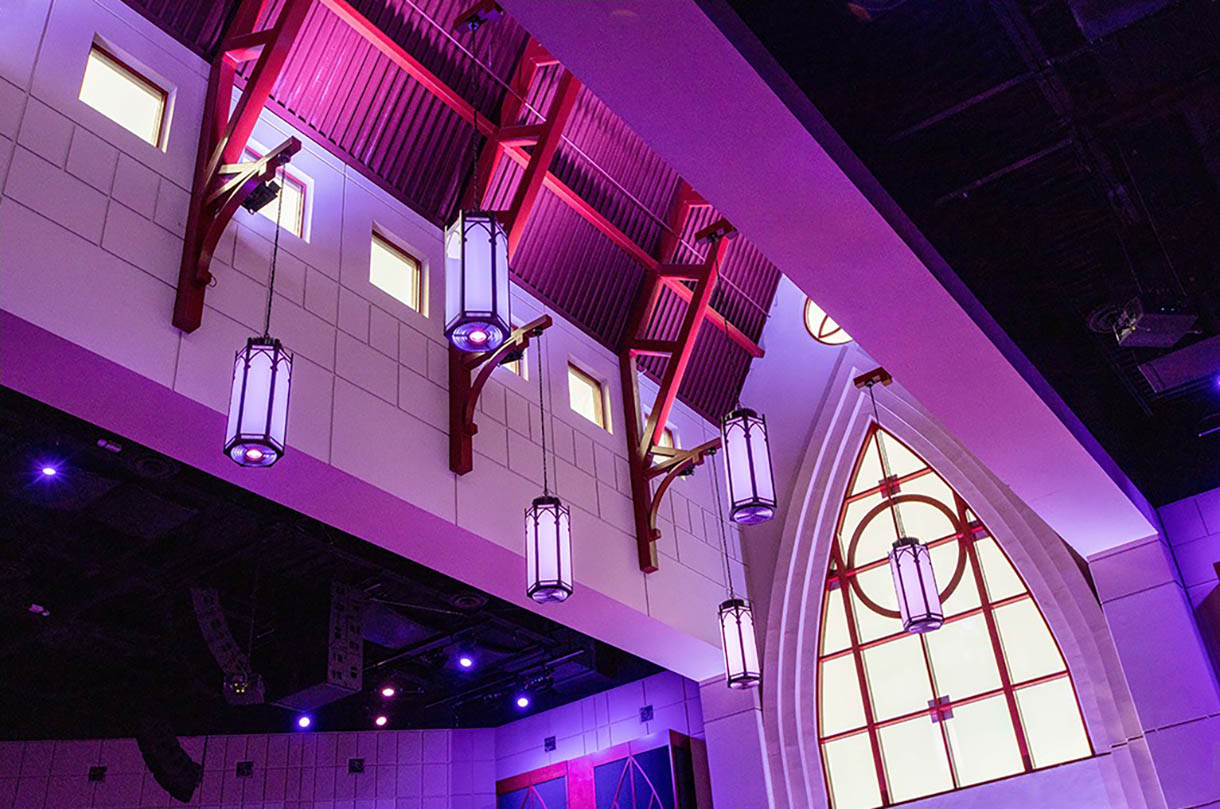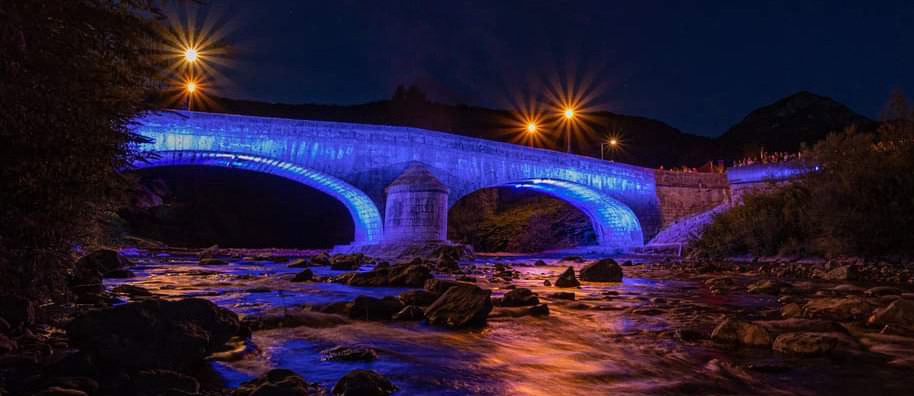 Why choose ENTTEC CV strips?
ENTTEC offer a range of premium quality constant voltage LED strip lights to suit any mood or effect. Our CV strips are fabricated to surpass industry benchmarks, not merely conform to them.
We make it our mission to use better substrates and thicker copper than other strips on the market. This ensures more durability, better heat dissipation and improved current flow, which all translate into a better performing, longer-lasting product.
Manufactured to the highest standards, our CV LED strip lights are always quality checked and tested by our team of engineers. This ensures optimal compatibility with both ENTTEC and third party controllers and software.
ENTTEC constant voltage (CV) LED strip lights: because quality matters.
Manufactured to the highest quality, our 24V constant voltage LED strip lights are available in a range of different options to suit almost any kind of application.
We custom-design our own PCB layouts and, importantly, use extra-wide 3oz copper tracks to ensure both minimal voltage drop and maximum performance. All of our strips feature adhesive backing for easy installation.
With their lightweight, space-saving design, ENTTEC has a constant voltage LED strip for every project. Also, don't forget that our friendly customer service team are here to help if you run into any trouble or have any questions.
We're here to help.
At ENTTEC, we take great pride in the personal, hands-on approach that we bring to our customers. Whether you're dealing with LED lights and control systems for a football stadium or your spare bedroom … if it's important to you, then it's important to us.
Talk to our team today.