What are LED pixel dot lights?
Engineered for indoor or outdoor use, ENTTEC's SMART PXL LED pixel dot lights are flexible strings of 16-bit resolution, individually-addressable RGB or RGBW LED pixel nodes.
These direct-view luminaires create spectacular, bright and crisp lighting effects, adding a stylish design element to any architectural façade, commercial or entertainment project.
IP67-rated to withstand the harshest environments, LED pixel dot lights are available with different diffuser options and custom flex spacing. With mounting holes making installation a breeze, configure your SMART PXL dots into almost any conceivable shape.

Precision engineered +
proudly made in Australia.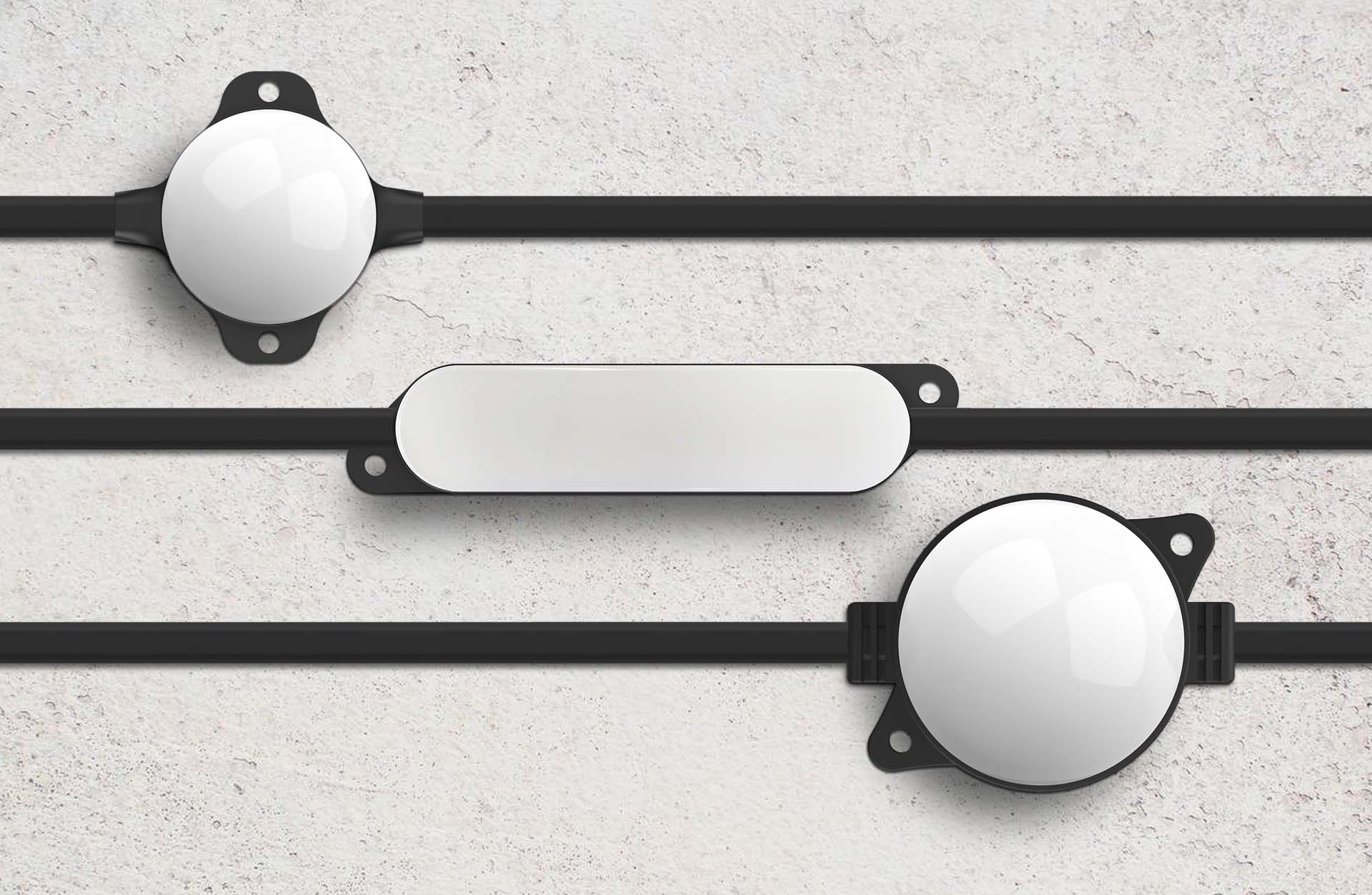 16-bit native for an ultra-smooth dimming curve and mixing detail that will truly wow your audience. Or, add an ENTTEC control system and have the option of running in 8-bit mode to double your control channels.

Each LED pixel dot light node contains premium LEDs, giving an impressive lumen output with different diffuser options. What's more – thick, tinned copper cabling reduces voltage drop over the length of each string.

SMART PXL dot cases are made from the finest and most durable quality materials available. With a 3-year warranty as standard, these dots are seriously engineered to stand the test of time.

Offering outstanding protection against moisture and corrosion, SMART PXL internal components are fully-potted (encased in resin) for waterproofing as well as resistance to shock and vibration.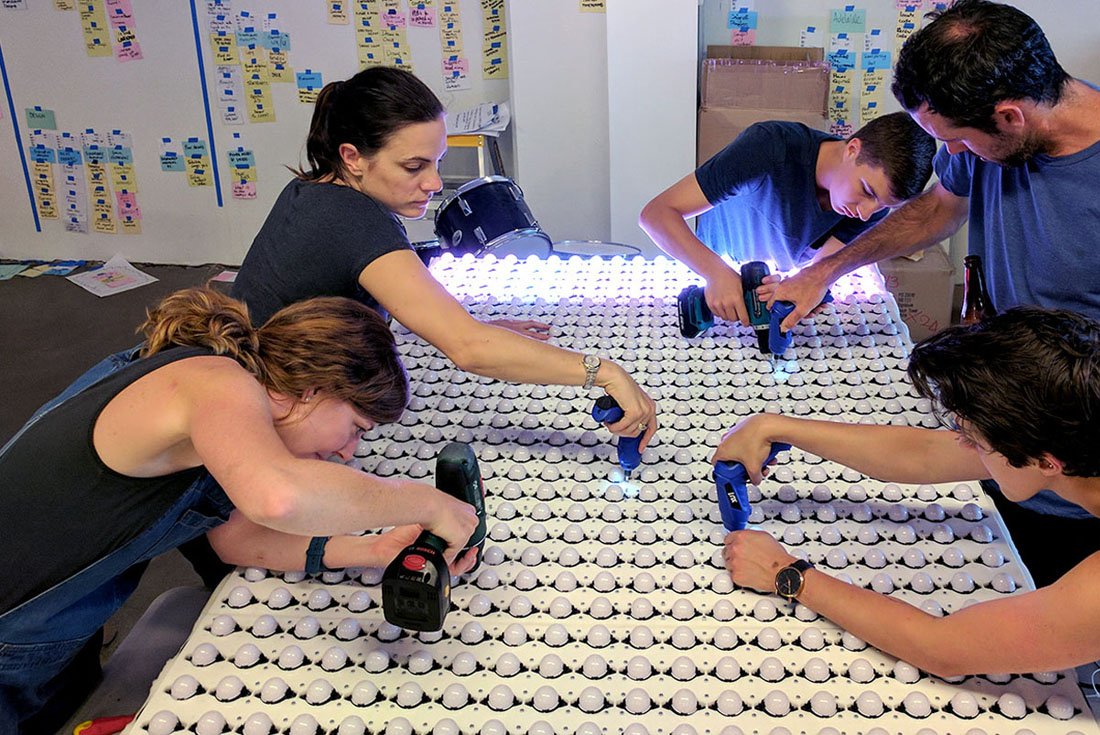 Why choose ENTTEC LED pixel dot lights?
If you want your installation to really stand out, SMART PXL LED pixel dot light are the ultimate choice for almost any application.
Create vast installations far brighter than an LED strip could ever be, and without the footprint constraints of traditional linear fixtures.
SMART PXL dots are ideal for long-distance viewing. Transform 2D or 3D surfaces with light shows or smooth, multimedia animations with gorgeous soft pastels or rich, saturated colours. Map any design you like: from simple grids and low-density video displays, to complex geometries for creative media façades – and experience the magic of lighting on a grand scale.
"Easy to install and use, they have really created the WOW factor for the venue. To have all dots controlled in conjunction with each other or individually looks simply amazing!"
Darryl Byrne
Project & lighting designer / NQAV Australia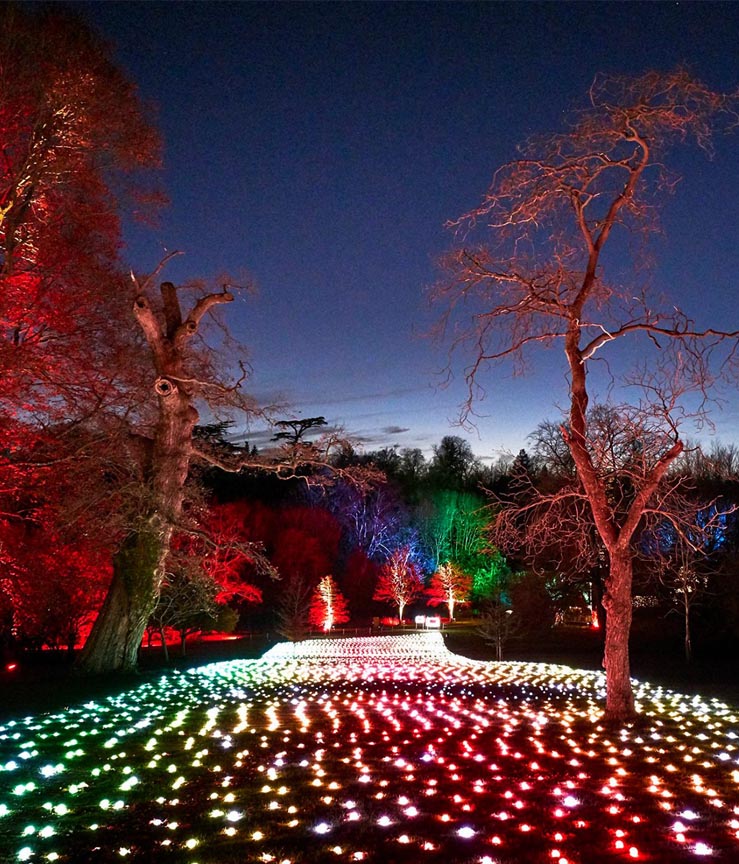 Custom options.
Every string of ENTTEC LED pixel dot lights is built to order at our Australian factory using precision manufacturing techniques and rigorous quality control processes. Because we know that every installation has unique requirements, we've designed our SMART PXL series to offer a range of handy custom options.
Pick your perfect pitch
Customise the spacing of your dots on the flex cable, anywhere between 150mm – 1500mm apart.
Luxe lenses that don't limit lumens
Choose from either opal dome or clear flat lenses, both made from robust, optical-grade polycarbonate. Further, select the right dot and lens combination to control your output brightness from anywhere between 24 and 110 lumens..
Go large to lift lumens and length
With our larger, 58mm PXL 60 dots, you get the added option of choosing RGBW instead of RGB LEDs. In addition, you can increase the power system in these dots from 24V to 48V DC for extended cable runs.
Rock-solid standard features
Each and every SMART PXL dot has UV protection, plus IK10 impact and 3G vibration resistance. Rated IP67 for indoor or outdoor use, they also come with mounting holes for easy installation.
World-class components.
We insist on using high-performance Amphenol AT series connectors on our SMART PXL series cables and power accessories.
With rugged designs proven to withstand harsh industrial, automotive, and touring environments, Amphenol has been a world pioneer in professional connection and cabling technology for more than 60 years.
Fitted with superior weather seals, their durable thermoplastic casings have excellent UV resistance, whilst electrical contacts are made from copper alloys to ensure a solid connection every time.
These are wired to premium UV & oil-resistant cable with thick copper cores before undergoing our in-house testing process.
With the combination of ENTTEC and Amphenol, you can always be confident in the reliability of your system.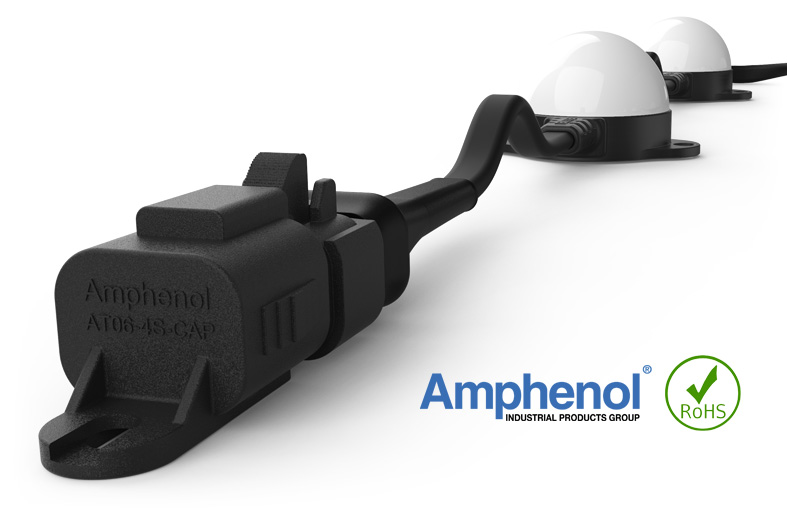 We're here to help.
At ENTTEC, we take great pride in the personal, hands-on approach that we bring to our customers. Whether you're dealing with LED lights and control systems for a football stadium or your spare bedroom … if it's important to you, then it's important to us.
Talk to our team today.