What is LED pixel control?
LED pixels (also known as addressable or digital LEDs) are controlled using SPI (serial peripheral interface) protocols. These enable the synchronous transfer of more than the usual 512 values available in the DMX standard.
For your lights to understand your DMX data, your signal first has to be converted into the correct SPI protocol. This is essentially what an LED pixel controller does for you.
With support for industry-standard network protocols like Art-Net and sACN, manage your controller with ease via its intuitive web interface.
Designed and made in Australia, ENTTEC's precision-engineered LED pixel controllers are used in conjunction with pixel mapping software such as ENTTEC's ELM to give you a whole new level of pixel-perfect control and detail at your fingertips.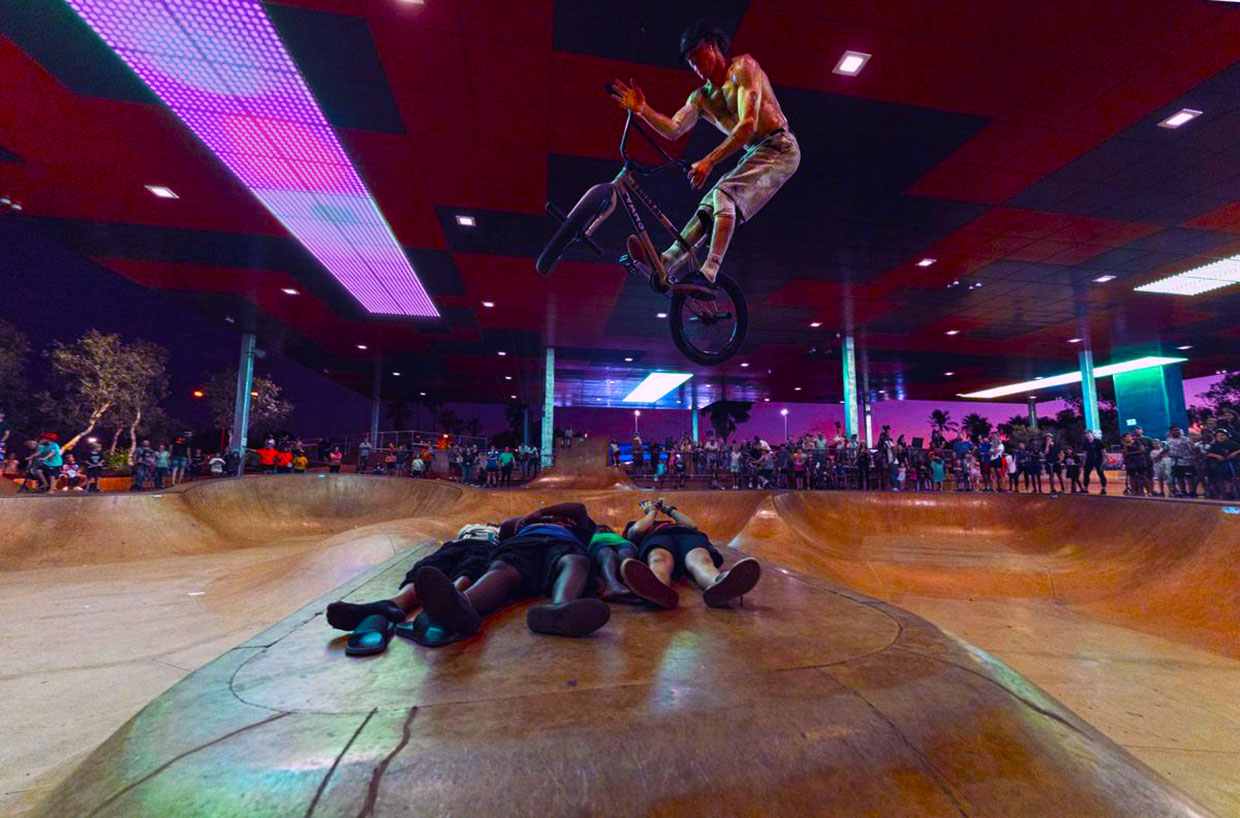 The ENTTEC PLink system.
One of the most popular ways to control LED pixels is with ENTTEC's PLink system (short for 'Pixel Link').
Industry-standard DMX/RDM Ethernet data such as sACN, Art-Net, ESP, or Kling-Net is converted into our unique PLink protocol using a Pixelator controller. This data is then sent to a series of PLink Injectors which act as satellites (to combat the effect of voltage drop), controlling up to 340 RGB or 256 RGBW pixels each.
Efficient and easy to deploy, the ENTTEC PLink system is specially designed to extend your layout over distances of up to 300m using standard Cat 5e/Cat 6 cable – with every LED pixel perfectly in sync, every time.
Compact SPI LED pixel controllers.
Another great way to control LED pixels is with a feature-packed, yet compact, DIN-rail mountable controller. These are loved by professional installers because they are easy to set up and ideal for tight spaces.
What's more, they're really powerful.
Punching well above their weight, these little LED pixel controllers are excellent for dense LED arrays. Compatible with virtually every SPI LED strip available, ENTTEC's dynamic LED pixel controllers will take any architectural, commercial, artistic or entertainment project to the next level.
We're here to help.
At ENTTEC, we take great pride in the personal, hands-on approach that we bring to our customers. Whether you're dealing with LED lights and control systems for a football stadium or your spare bedroom … if it's important to you, then it's important to us.
Talk to our team today.